Survey Says 20% of Banks, Hedge Funds Want to Trade Crypto
There is some good news on the cryptocurrency adoption and liquidity fronts. A new Thomson Reuters survey indicates 20% of banks and hedge funds want to get into trading digital currencies.
"One in five firms are considering trading digital currency in the next three to 12 months, according to a Thomson Reuters survey published Tuesday," reports CNBC. "Of those that showed interest, about 70 percent said they were planning to trade in the next three to six months, and 22 percent said they would look to trade crypto in 6 to 12 months."
Twenty percent is a significant improvement over some other recent data points pertaining to crypto adoption and use among professional investors. For example, a recent survey of attendees at the Context Summits conference in Miami revealed that 11% planned to allocate to cryptocurrencies this year.
Making Moves
"Thomson Reuters surveyed more than 400 clients across its trading solutions, which included hedge funds, large asset managers, and trading desks at the biggest banks. The results showed a widespread familiarity with cryptocurrencies," reports CNBC.
News of more banks and hedge funds looking to get into the crypto games comes amid a backdrop of soaring crypto hedge fund openings, though some of those hedge funds have already been shuttered. On Monday, Goldman Sachs, the largest investment bank, said it made its first hire for its digital asset markets business.
Due to the recent resurgence in bitcoin, the largest digital currency, and other alt-coins, the digital currency market eclipsed a combined market value of $420 billion earlier Tuesday, up from around $300 billion just a few weeks ago.
"Banks are examining client interest and several hedge funds have tried their hand trading virtual currencies," according to Reuters. "Large falls in cryptocurrency prices this year, however, have encouraged critics to warn again that the market is a bubble and that investors should stay away."

Cardano founder, Charles Hoskinson speaks on the future of Bitcoin and taking profits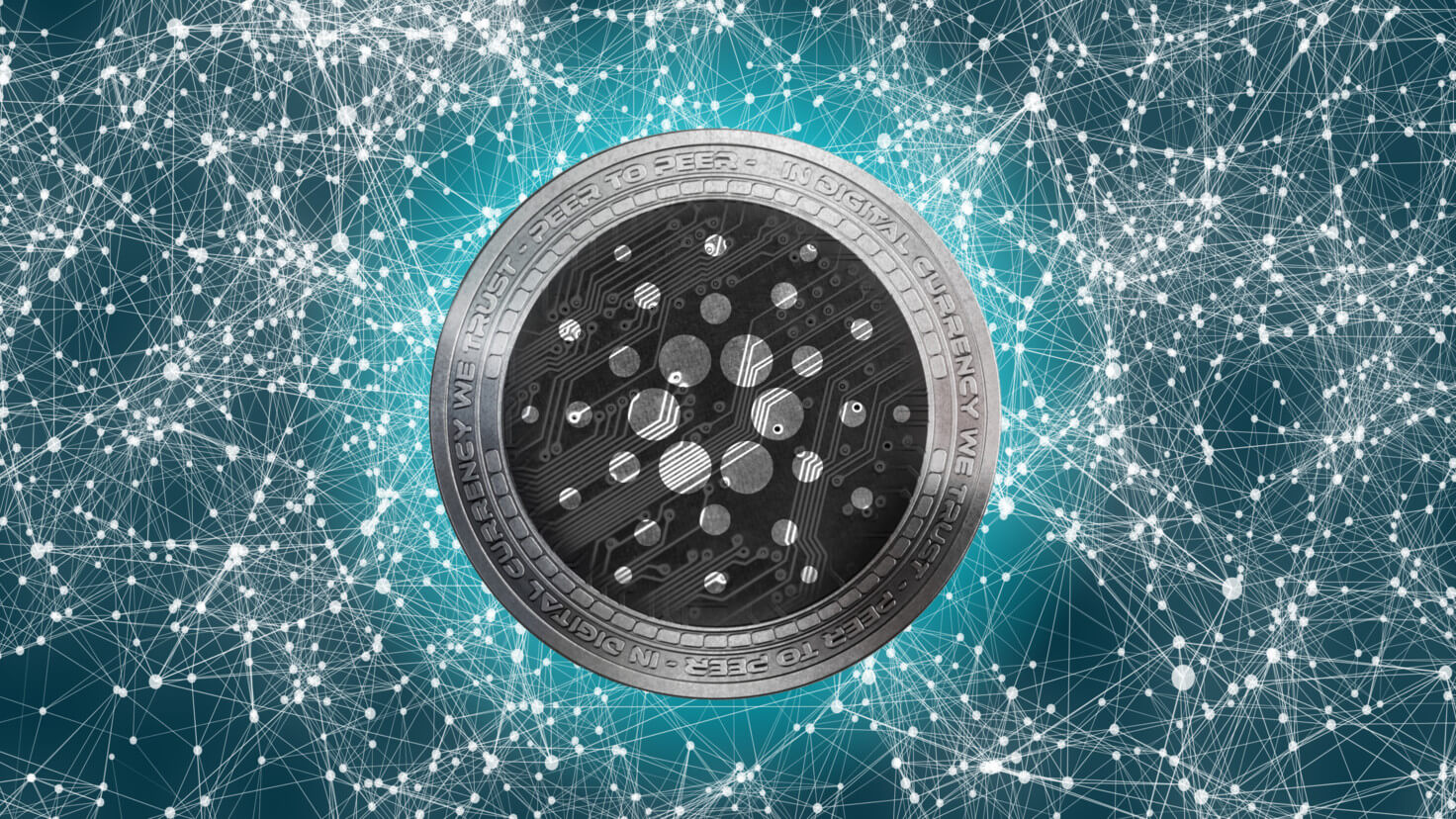 Charles Hoskinson has always been a huge advocate for decentralized finance and building a network that could provide solutions to the problems with our current financial and banking systems. In this recent AMA Charles speaks out on his view about the issues that Bitcoin faces as well as reminding everyone that cryptocurrency isn't all about taking profits.
Despite Charles Hoskinson open criticisms of Bitcoin he does say:
"I would still be working on Bitcoin if Bitcoin could evolve"
PayPal's crypto trading goes live in the US!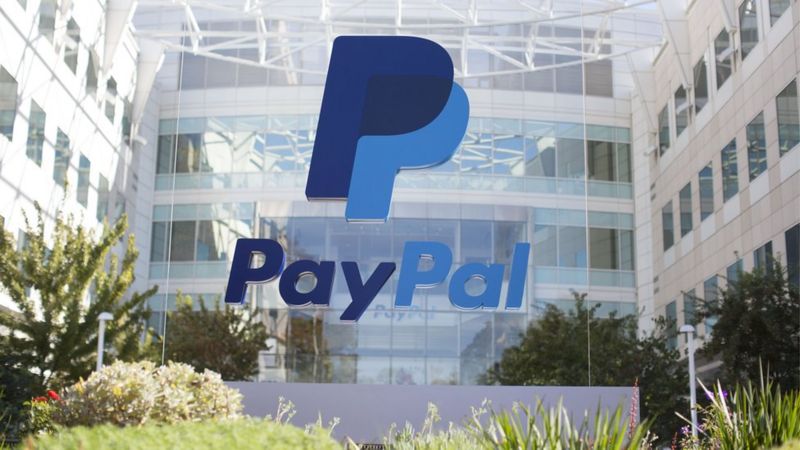 Customers will be able to trade up to $20,000 a week, rather than the originally announced $10,000.
On Thursday, PayPal's crypto trading and payments went live for all eligible customers in the United States.
Per its updated announcement, PayPal ended its waitlist for customers looking to use cryptocurrency in the U.S. Trading features a limit of $20,000 per week, which is double the originally announced $10,000.
PayPal ultimately plans to make crypto payments available at 26 million merchants globally.
A representative said that PayPal will notify U.S. customers about the general availability of crypto services in the coming days.
Dan Schulman, CEO of PayPal, noted that the shift to supporting crypto was driven by what he sees as an "inevitable" drift toward virtual currencies.
"The shift to digital forms of currencies is inevitable, bringing with it clear advantages in terms of financial inclusion and access; efficiency, speed and resilience of the payments system; and the ability for governments to disburse funds to citizens quickly."
Much-anticipated global services are expected to launch at the beginning of 2021, alongside crypto payments on Venmo. PayPal initially announced its plans to integrate crypto three weeks ago. The announcement led to a boost in BTC price.
As part of its crypto services, PayPal received the first conditional Bitlicense from the New York Department of Financial Services, one of the most hawkish sub-national financial regulators in the U.S. Many noted that the terms of PayPal's crypto services would entail that coins bought on the platform would not be able to leave, likely as part of its compromise with regulators in bringing crypto services to such a wide user base.
PayPal Allows Bitcoin And Crypto Spending
PayPal has entered the cryptocurrency market, announcing that its customers will be able to buy and sell Bitcoin and other virtual currencies using their PayPal accounts.
Those virtual coins could then be used to buy things from the 26 million sellers which accept PayPal, it said.
PayPal plans to roll out buying options in the US over the next few weeks, with the full rollout due early next year.
Bitcoin prices rose alongside the news, breaking the $12,000 (£9,170) mark.
The other cryptocurrencies to be added first will be Ethereum, Litecoin, and Bitcoin Cash (a spin-off from Bitcoin).
All could be stored "directly within the PayPal digital wallet", the company said.
'Penny stocks'
Cryptocurrencies have remained a niche payment method, partly down to the rapid change in prices they can experience compared with traditional state-backed currencies. That has made them popular among some types of investors.
PayPal said it was aiming "to increase consumer understanding and adoption of cryptocurrency".
"As part of this offering, PayPal will provide account holders with educational content to help them understand the cryptocurrency ecosystem," it said.
But David Gerard, author of Attack of the 50 Foot Blockchain and the forthcoming Libra Shrugged: How Facebook Tried to Take Over the Money, said PayPal was describing "a crypto day-trading market".
"I'm at a loss as to who the market is for PayPal as a crypto-exchange," he said.
He likened it to playing the stock market, but with Bitcoin – whose volatile and less well-regulated nature was like "gambling on penny stocks".
"Have a flutter, drop $10 on it, you'll learn things you wouldn't learn any other way – but you are gambling," he warned.
He said there were "a lot of big players who manipulate the price", and ordinary people risked losing their money.
"I don't expect much of a market for this beyond existing crypto holders… I'm baffled that PayPal would offer this, and it's not clear what they're trying to do here," he said.
"There must be someone at PayPal who is very interested in cryptocurrencies," he added.
Paying with crypto
Other payment firms, such as Square's Cash app and Revolut, have already offered cryptocurrencies for sale. But PayPal has one of the largest merchant networks in the world.
When it comes to using the virtual coins, PayPal will convert the cryptocurrency into the relevant national currency, so the company being paid will never receive the virtual coins – just the correct amount of pounds or dollars.
PayPal said the system meant there would be "certainty of value and no incremental fees".
But using Bitcoin to pay at ordinary merchants is not due to launch until "early 2021".
Cryptocurrencies' volatile prices – along with their historical use as a less traceable payment method for illegal purposes – have led to numerous calls for them to be regulated.
PayPal has been granted permission for its operation from the New York State Department of Financial Services, in the form of a conditional "Bitlicence" – the first such licence granted.
To begin with, the service will work with an existing cryptocurrency provider in the US, the Paxos Trust Company.
But it is not PayPal's first venture into the area.
The scheme was controversial, attracting attention from financial regulators in several countries.