Coinbase Officially Launches In Japan
Already operating in 32 countries, US cryptocurrency exchange Coinbase is now expanding to Japan. Japan is one of the worlds largest cryptocurrency markets.
Announced on Monday, the San Francisco based company confirmed the launch of an office in Japan and a plan to work alongside the Financial Services Agency to ensure its compliant with local laws.
Coinbase said in its announcement:
"As in other markets, we plan to take a deliberate approach to our rollout in Japan, which means working hand-in-hand with the Japanese FSA to ensure compliance with local laws at every stage."
Japan passed legislation in April 2017 to acknowledge cryptocurrencies like Bitcoin as a payment method.
Coinbase, is not only expanding into new markets — it is also continuing to build out its product line that is intended for institutional investors. Coinbase has recently released a suite of products for institutions,  developed bank-grade custodial services, and launched a new asset management division.

"Cryptocurrency is a great idea" – Ron Paul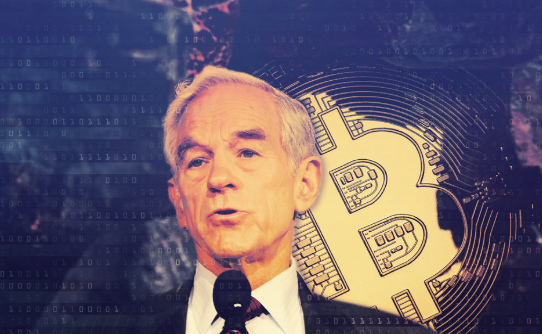 During a recent "Squawk Alley" interview, Former Republican congressman and presidential candidate, Ron Paul- discusses how he is in favor of cryptocurrencies as well as block change technology. Apparently, he enjoys competing currencies and believes they are a good idea. 
He also believes that the governments only have the right to step in to prevent fraud from taking place. In the interview, Paul states that, "the government has a role. And if somebody has a case that there is fraud, I think it should be investigated." Paul then goes on to state that what he wants to do "is legalize the freedom of choice, absent blatant fraud." Agreeably so, this is exactly the type of perspective that the crypto world needs.
Throughout the interview, Paul compares crypto to gold in many ways. He points out how both assets are competing with traditional fiat money. He discusses how our government has never been "very tolerant of competition, and they're not even tolerant with using the Constitution to compete with the fiat dollar. Because gold and silver, you can't use it." 
This isn't the first time that Ron Paul has discussed his views on crypto. Back in 2014, the Former Republican Congressman displayed his concerns about the foundation of crypto and Bitcoin. However, he acquired a bearish pro-crypto outlook on the future of fiat money. Paul believes that the dollar won't last long as "they all self-destruct." According to Paul, the only competition for the dollar is the euro and yen- which "isn't any good."
33 CryptoCurrencies In 4 Words Or Less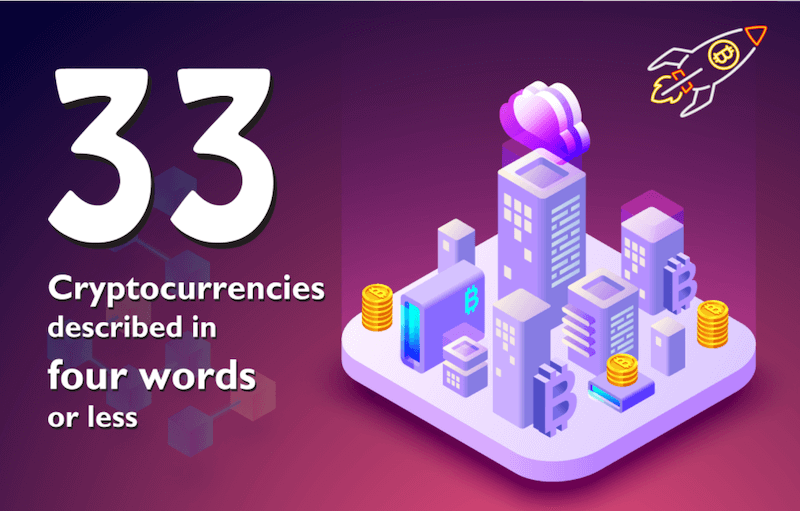 We put together this list to describe the top cryptocurrencies that are worth your time in 2019.
Each gets four words. There are many!
Hopefully this provides orientation.
Scroll Down To View An Awesome Infographic from MrBtc.org!
Name            | Sym.  | Description                              
----------------|-------|------------------------------------------
Bitcoin         | BTC   | Digital gold                             
Ethereum        | ETH   | Programmable contracts and money         
Bitcoin Cash    | BCH   | Bitcoin clone                            
Ripple          | XRP   | Enterprise payment settlement network    
Litecoin        | LTC   | Faster Bitcoin                           
Dash            | DASH  | Privacy-focused Bitcoin clone            
NEO             | NEO   | Chinese-market Ethereum                  
NEM             | XEM   | Batteries-included digital assets        
Monero          | XMR   | Private digital cash                     
Ethereum Classic| ETC   | Ethereum clone                           
IOTA            | MIOTA | Internet-of-things payments              
Qtum            | QTUM  | Ethereum contracts on Bitcoin            
OmiseGO         | OMG   | Banking, remittance, and exchange        
Zcash           | ZEC   | Private digital cash                     
Lisk            | LSK   | Decentralized applications in JavaScript 
Cardano         | ADA   | Layered currency and contracts           
Tether          | USDT  | Price = 1 USD                            
Stellar Lumens  | XLM   | Digital IOUs                             
EOS             | EOS   | Decentralized applications on WebAssembly
Stratis         | STRAT | Decentralized applications in C#         
Electroneum     | ETN   | Monero clone                             
Bytecoin        | BCN   | Privacy-focused cryptocurrency           
Ardor           | ARDR  | Blockchain for spawning blockchains      
Binance Coin    | BNB   | Pay Binance exchange fees                
Augur           | REP   | Decentralized prediction market          
Decred          | DCR   | Bitcoin with alternative governance      
TenX            | PAY   | Cryptocurrency credit card               
BitShares       | BTS   | Decentralized exchange                   
Golem           | GNT   | Rent other people's computers            
PIVX            | PIVX  | Inflationary Dash clone                  
TRON            | TRX   | In-app-purchases                         
Vertcoin        | VTC   | Bitcoin clone                            
MonaCoin        | MONA  | Japanese Dogecoin



Is The IRS Coming For Your Secret Crypto Stash?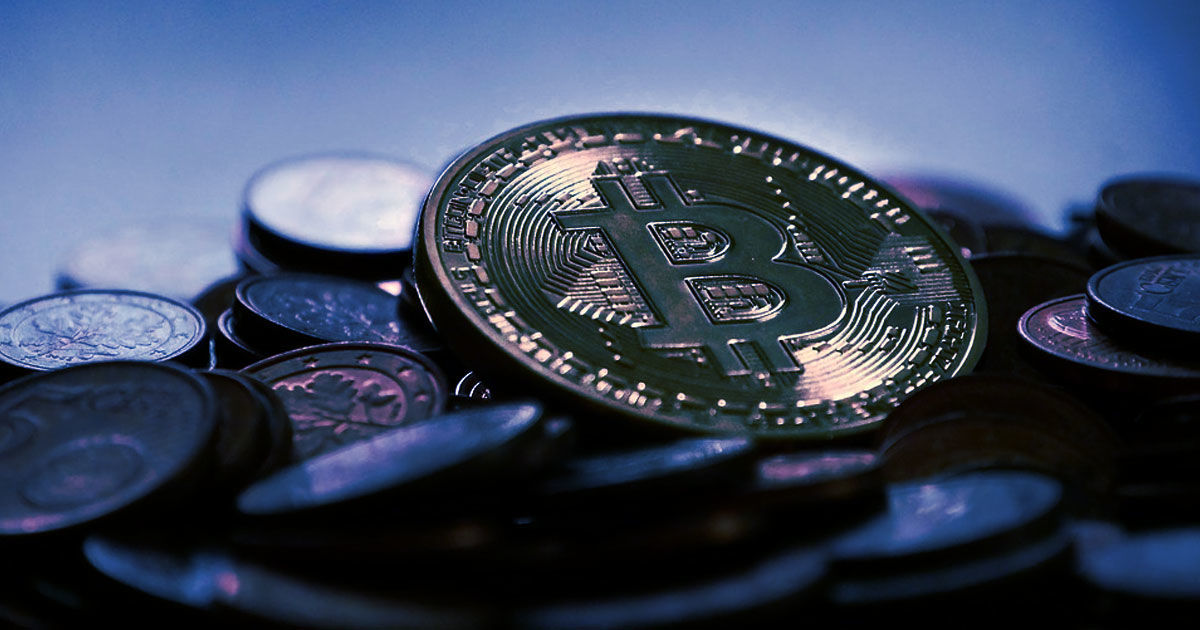 Whether we like it or not, the IRS may be coming for our secret crypto stashes. According to a recently leaked internal training guide, in order to locate people's secret cryptocurrency stashes, the IRS may start sending subpoenas to tech companies. 
In order to help protect yourself and your stash, we recommend you check out the full guide. Initiated by Laura Walter, a CPA, the guide showcases an assortment of tactics that the IRS will be using to track down and detect undisclosed cryptocurrency. Some of these tactics include obtaining bank records as well as app download history and activity.
Just last month, the slides were presented to the staffers of the IRS at an event at the World Bank in Washington D.C. It has also been noted that the IRS will be presenting the training guide to law enforcement agencies as well as other partners from countless countries around the world. 
This particular guide goes over the basic concepts and definitions surrounding the cryptocurrency world. It also outlines the tactics the agents will be using to track down hidden wallets. This includes social media monitoring as well as credit card statements, PayPal activity, bank statements, etc. 
For those who are concerned about protecting their crypto stash, it is important to be informed about the actions of the IRS and their planned tactics. Awareness is key. Check out the guide and protect your assets!