Gemini Exchange Unveils Plans For Crypto Block Trading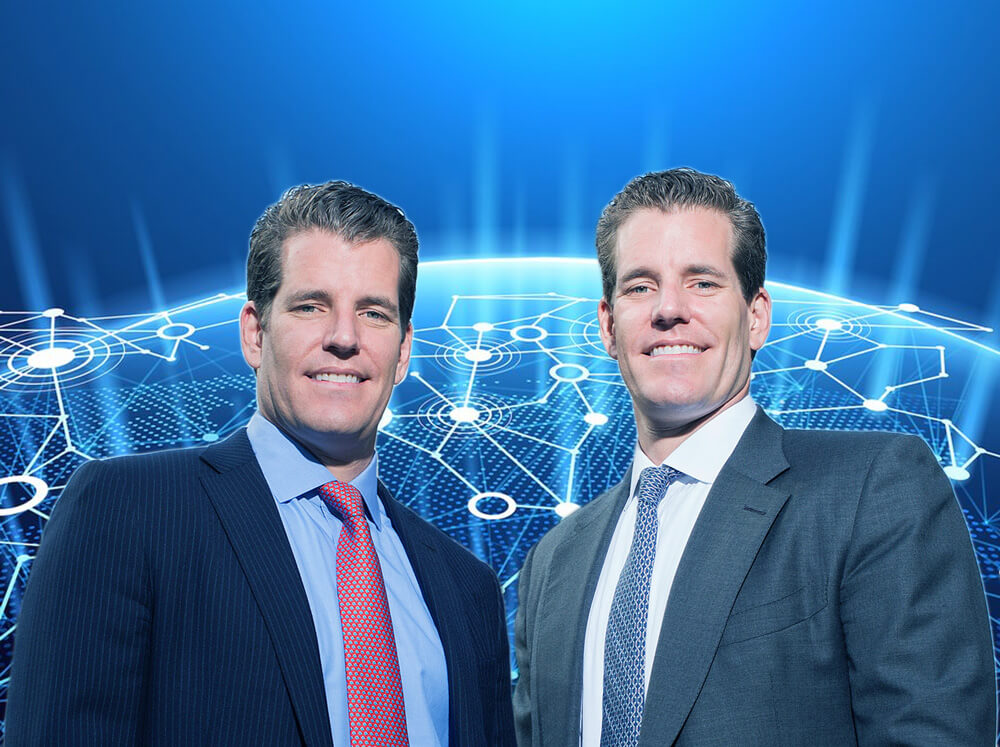 Gemini, one of the largest bitcoin exchanges, is planning to unveil a service that will allow institutional investors the ability to place large trades, also known as block trades, in cryptocurrencies. The Gemini Block Trading Service is expected to launch at 9:30 AM Eastern Time on Thursday April 12th.
"Any customer can place a block order that specifies: (i) buy or sell, (ii) quantity, (iii) minimum required fill quantity, (iv) and a price limit (the "Indication of Interest"). Market makers only receive quantity, minimum quantity, and the collar price — they do not receive any other information (i.e., side, price limit, etc.) related to the block order," according to a post on the Gemini blog.
Gemini was founded by Cameron and Tyler Winklevoss. Data from the block trades will be available on Gemini's feed 10 minutes after trades are completed.
"If a market maker agrees to 'make a market' that satisfies the Indication of Interest, the block order will be filled," said Gemini.
Good Timing
The debut of the Gemini Block Trading Service is potentially well timed and comes as more and more big-name investors are revealing plans to get involved with blockchain and cryptocurrencies. That includes billionaire financier George Soros and the Rockefeller family.
"The service will allow traders to buy or sell large quantities of Bitcoins and other cryptocurrencies and will compete with companies that cater to large institutional traders," reports Bloomberg. "Block-trading companies have recently popped up in Hong Kong, Australia and other markets to meet demand from hedge funds and similar institutional buyers."
Gemini currently offers trading in biticoin and ethereum, but there has been some speculation the exchange could expand to offer other digital currencies. Currently, Gemini clients can trade the following pairs: BTC/USD, ETH/USD, and ETH/BTC.
"In accordance with our commitment to an equitable, transparent, and rules-based marketplace, block orders will be electronically broadcast to participating market makers simultaneously, ensuring best execution and price discovery for those participating in the program," said Gemini.
Gemini is licensed as a trust company by the New York State Department of Financial Services (NYSDFS). The company previously purposed the creation of the Virtual Currency Association (VCA) as a way of further enhancing regulations for the U.S. virtual currency industry.

Only 1.3 million Bitcoin are left in circulation on cryptocurrency exchanges!
Christmas is coming, and Bitcoin (BTC) scarcity is at historically low levels. CryptoRank announced in a recent tweet that just 6.3% of the overall Bitcoin supply, or 1.3 million BTC, are kept on cryptocurrency exchanges.
The decreasing amount is nothing new; it's been steadily declining since the Bitcoin halving in 2020, when the BTC block reward was cut in half. The supply of BTC on exchanges has also decreased gradually over the past year, trending downward. On October 2020, exchange wallets made up 9.5% of the BTC supply, just before the all-time highs at Christmas time, and 7.3% in July 2019. In December 2021, the 6.3 percent figure is a record low.
However, the dominance of Coinbase's BTC wallet is also falling. The American exchange used to store more bitcoin than all other exchanges combined. Over the past year, its domination has decreased from 50.52% to 40.65%.
Following a spate of good price statistics that tie into the rising price of Bitcoin, the announcement has sparked further excitement among investors. First and foremost, owing to the fact that BTC output is shifting from a "liquid" to an "illiquid" state, monthly BTC production has frozen at 100,000 BTC. In other words, more BTC is stored in cold storage than is being mined.
Additionally, it's crucial to remember that many retail investors and several firms keep their BTC on exchanges, demonstrating that the "illiquid" BTC category may be even smaller. Instead of keeping their BTC in cold storage, some Bitcoin holders would entrust it to exchanges instead of leaving custody of their keys with them.
Surprisingly, Binance CEO and co-founder Changpeng Zhao has encouraged hot wallets, despite the best efforts of Bitcoiners like Andreas Antonopolous to the contrary: "Not your keys, not your bitcoin." is part of everyday BTC mantra.
This may lead to the situation in which 1.3 million BTC is "stored" on exchanges, but they are not "circulating," and they certainly do not contribute to the liquidity problem.
Despite calls for a "Santa Rally" on the back of strong analytics, the bears are not yet out of the woods. A tweet from BullRun Invest using Glassnode data showed that 24.6% of all BTC supply is sitting above $47,000.
According to the report, close to a fourth of the BTC purchased at those prices levels are now underwater. If BTC fails to make progress into the 50s, there may be fewer gifts under the tree tomorrow.
U.S. Takes Crypto Crime Seriously with Anti-Money Laundering Reforms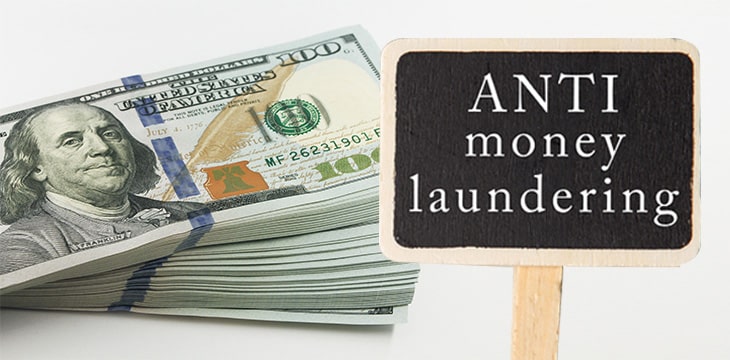 The United States passed into law its Anti-Money Laundering Act of 2020, which takes effect on January 1, 2021. This brings digital currency exchange companies and other digital-asset-related businesses under the scope of regulations of the Bank Secrecy Act (BSA), which requires financial institutions "to actively detect, monitor and report potential money laundering activity."
"I'm pleased that our anti-money laundering legislation was included as a part of this year's [National Defense Authorization Act]. This bipartisan legislation protects Americans by depriving criminals and terrorists of the tools they use to finance illicit activity. It is the first serious overhaul of our anti-money laundering system in decades, and it makes sense to include it in the biggest, most important national defense legislation Congress passes each year," South Dakota Sen. Mike Rounds said in a press release. 
The massive anti-money laundering reforms are targeting businesses dealing with digital currencies and assets by clearly specifying the definition of a "financial institution" to "'a business engaged in the exchange of currency, funds, or value that substitutes for currency or funds" and "a licensed sender of money or any other person who engages as a business in the transmission of funds or value that substitutes for currency." 
The reforms further define a "money transmitting business" to include those who deal with "currency, funds, or value that substitutes for currency." Now, there are no longer loopholes that digital asset companies can use when dealing with the Financial Crimes Enforcement Network (FinCEN), the agency that enforces the BSA.
Stricter Penalties Enforced
Aside from updating definitions to ensure that digital currency exchange firms and others dealing in digital assets are clearly within the scope of the AML Act of 2020 and the BSA, stricter penalties are now being enforced for crypto criminals. 
Now, those who have been found guilty of violating the AML Act of 2020 and/or BSA are faced with fines amounting to profits earned while committing the violation and possible jail time. Those guilty of an "egregious" breach are also going to be banned from taking a board member position of any financial institution in the country for 10 years. Furthermore, employees of financial institutions who commit these crimes will be obligated to return to their employer all bonuses received during the time the act was committed. 
FinCEN is being given additional resources, like increasing its manpower, to ensure the enforcement of these reforms. This will further safeguard investors against crypto crimes and nail down digital currency exchange firms and other digital-asset-related businesses that do not comply with BSA regulations.
Bitcoin (BTC) Crosses 55k And Is Heading Towards 60k Fast!
Less than two months into 2021, the price of bitcoin has risen 95.4%.
Earlier this week BTC smashed through 50k and is headed towards 60k just as fast. The price is currently trading at 57k as of press time up 60% this month alone. Along with BTC's meteoric rise quite a few altcoins are going along for the ride.
Some are saying the astonishing rise of BTC's price to the tremendous demand from buyers looking to hedge against inflation as governments keep spending and central banks keep printing money trying to keep their economies going through the pandemic.