How To Sign Up, Buy & Trade On Binance 2018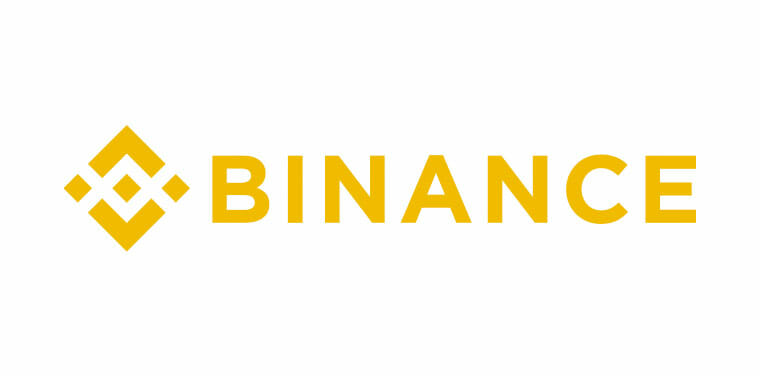 How To Sign Up And Start Trading Cryptocurrency With Binance!
What is Binance and why you should open an account today?
In just 5 short months Binance has become the 10th largest cryptocurrency exchange. This incredible accomplishment can be credited to them: catering to multiple languages, offering a sleek user friendly interface, and most importantly an extremely high throughput (processing speed.)
Please note Binance is a cryptocurrency exchange only and does not current allow use of fiat currency.
Why should you start an account today?
Binance is growing at such a rapid pace that it is on track to easily be the largest cryptocurrency exchanges. Due to this Binance offers many of the newer ICOS in comparison to other large exchanges who offer limited selections. So in a nutshell if you are having that feeling of missing out odds are you can currently obtain those coins and if not it may just be a matter of time. Because of its massive trading volume it often offers a better price, better profitability, and a better probability of your sell/buy orders being filled quickly.
How do I set up an Binance account?
Step one
Step two
Complete the registration process by selecting the "Register" button in the upper right.
Fill out all the appropriate fields with your information.
Please note is for the best security create a long unrelated password with a mixture of upper case, lower case, numbers and symbols.
Use our referral ID (12303885) if you would like 🙂
Verify yourself and select Register.
Binance will send you an email verification.
Step three
Enable two step verification
Upon your first log in Binance will prompt you to set up a two step verification method.
Download an Authenticator app from your mobile App Store.
How do I start trading?
Step One
Select the "Funds" button on the top right hand side. Select the "Deposit/Withdrawal" option.
Step Two
Search the coin you would like to deposit into Binance to trade.
Once you have the coin you want selected simply click the "Deposit" button to the right hand side of the coin. This will give you the receiving address in which to send the coin.
Step Three
Transfer your coins to the provided address.
Now that you have the receiving address. You open your wallet and select send.
Place the generated address from step two in the receiving field.
Select the amount of coin you want to transfer and hit send.
Step Four
To monitor the transfer simply go back to the Funds tab and select "History" this will show all the statuses of your transfer. Once the transfer is completed you can locate it in the Funds tab under "Deposit/withdrawal" by searching your coin.
Step Five
Now that you have a balance with Binance you can start trading by selecting the "Exchange" tab in the upper left hand corner.
Select basic or advanced to be taken to the Exchange (Use advanced to set bids and stop losses)
Step Six
On the right hand side of the exchange select the type of coin you are trading BTC or ETH. Once selected simply search for the coin you would like to exchange.
Please note if your coin is currently not BTC or ETH you will have to exchange
By selecting the sell section in the bottom middle of the page. Then select market enter the amount you would like to exchange and select sell. The screen will tell you it was successful and you now have an ETH or BTC balance to use.
Once you have a ETH or BTC repeat the above steps except use the Buy section!
Need help setting up your Binance account? Leave a comment or email us with any questions!
[fusion_button link="http://159.65.178.92/download-binance-ios-app/" title="" target="_blank" link_attributes="" alignment="" modal="" hide_on_mobile="small-visibility,medium-visibility,large-visibility" class="" id="" color="default" button_gradient_top_color="" button_gradient_bottom_color="" button_gradient_top_color_hover="" button_gradient_bottom_color_hover="" accent_color="" accent_hover_color="" type="" bevel_color="" border_width="" size="" stretch="default" shape="" icon="" icon_position="left" icon_divider="no" animation_type="" animation_direction="left" animation_speed="0.3″ animation_offset=""]Download The Binance IOS App[/fusion_button]
Binance Coin (BNB) Is Heading Towards $300 With A 60% Increase Today!
Bitcoin price breaks $40K Again!
The price of Bitcoin (BTC) is showing signs of a newfound rally as it breaks the $40,000 resistance area. There is a combination of optimistic on-chain data points and a favorable market structure that is leading analysts and traders to anticipate an impending Bitcoin breakout to a new all-time high.
In the short term, the $38,000 and $40,000 levels remain the biggest hurdles for Bitcoin. The longer BTC took to break out of $40,000, the higher the probability of a potential correction was imminent. Thus, it's critical for Bitcoin to surpass the $40,000 level and stay above it in the foreseeable future. Bitcoin has already spent nearly three weeks under $38,000, causing its short-term price cycle to stagnate and lose momentum. On Feb. 6, Bitcoin finally broke out of the $38,000 level, establishing it as a support level.
One positive on-chain data point that raises the chances of a Bitcoin breakout is the increase of whale addresses. Analysts at Santiment said that Bitcoin whales have continued to accumulate despite the increase in the price of the asset: "The whales of #Bitcoin (1,000+ $BTC addresses) haven't stopped accumulating, while the mid-tier traders (10-1,000 $BTC) haven't stopped taking profit as its price hovers around $38,000. Meanwhile, the small addresses have been #FOMO'ing back in rapidly!"
Read the full article at CoinTelegraph
Binance CEO Makes Rare Price Prediction On When To Buy Bitcoin
Bitcoin, along with the surging wider cryptocurrency market, has had an incredible start to the year.
The bitcoin price has rallied around 50% since January 1, with some smaller cryptocurrencies making surprise triple-digit percentage gains, and many bitcoin bulls think it still has further to go—though problems could be on the horizon.
Now, Changpeng Zhao, the widely-respected founder and chief executive of the world's biggest bitcoin and cryptocurrency exchange Binance, has broken his rule against market forecasting to predict "the bitcoin price will likely increase."
"I personally believe the halving has not been priced in," Changpeng Zhao, often known simply as CZ, told bitcoin, cryptocurrency and blockchain video news site BlockTV this week, adding he "doesn't usually give market predictions" because he will be wrong "50% of the time."
Bitcoin traders and investors have begun gearing up for the looming May bitcoin halving event, among other positive bitcoin developments expected this year, when the coin reward for mining new bitcoin blocks is scheduled to drop from 12.5 bitcoin to 6.25 bitcoin–cutting the supply of new bitcoin coming onto the market by half.
There have already been two bitcoin halvings since bitcoin launched in 2009, one in 2012 and another in 2016. Bitcoin halvings are scheduled to continue roughly once every four years until the maximum supply of 21 million bitcoins has been generated by the network, something that won't happen until well into the next century.
Whether the upcoming bitcoin halving has been "priced in" by the market has become a controversial issue among investors. Generally, in well-developed markets, equity, commodities and currencies are priced based on future expectations—suggesting that as bitcoin traders and investors are aware of the May halving, the price will have already made the gains related to it.
CZ disagrees, however, telling BlockTV: "The market is not efficient. Most people don't get information quickly. People need a lot of time to let concepts sink in and adjust."
Many are hoping the 2020 bitcoin halving will see a repeat of the last cut to supply. Bitcoin prices doubled in 2016 and soared 13-fold the following year.
However, CZ warned that "historic events do not predict future events, so don't take that too literally," but explained the bitcoin halving will mean "it costs miners almost double what it does now to produce one bitcoin. Psychologically, those miners won't be willing to sell below that price."
"New bitcoin coming to market will be severely limited and at the same time we're seeing more users and traders coming in."
"Economic theory tells us that the bitcoin price will likely increase but this is just the theory and hard to predict," CZ said, adding he's feeling "pretty positive."
Meanwhile, the number of people searching Google for the term "bitcoin halving" has been steadily rising along with the bitcoin price.
Analysts at Arcane Research found last month that an increase in searches could be a sign bitcoin's halving will recapture the wider public interest in bitcoin and crypto that catapulted the bitcoin price to around $20,000 in 2017.
Many other bitcoin and cryptocurrency market watchers share CZ's enthusiasm, though some think it could be other factors that push up the bitcoin price.
"I still think that bitcoin will hit $100,000 by end of December 2021," Anthony Pompliano, the cofounder of bitcoin and crypto investment group Morgan Creek Digital, said last month, pointing to bitcoin's "fixed supply" and "increasing demand" as the reason for bitcoin's performance.
Elsewhere, others are not so upbeat—with the the chief executive of China-based investment advisory group RockTree Capital last month forecasting we could see the bitcoin price dip.