How To Sign Up, Buy & Trade On Binance 2018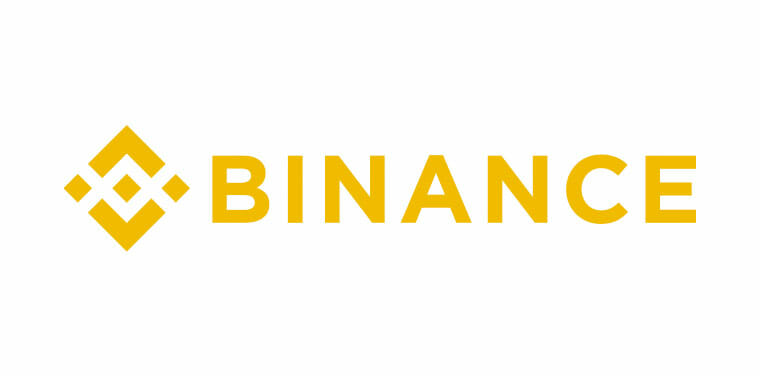 How To Sign Up And Start Trading Cryptocurrency With Binance!
What is Binance and why you should open an account today?
In just 5 short months Binance has become the 10th largest cryptocurrency exchange. This incredible accomplishment can be credited to them: catering to multiple languages, offering a sleek user friendly interface, and most importantly an extremely high throughput (processing speed.)
Please note Binance is a cryptocurrency exchange only and does not current allow use of fiat currency.
Why should you start an account today?
Binance is growing at such a rapid pace that it is on track to easily be the largest cryptocurrency exchanges. Due to this Binance offers many of the newer ICOS in comparison to other large exchanges who offer limited selections. So in a nutshell if you are having that feeling of missing out odds are you can currently obtain those coins and if not it may just be a matter of time. Because of its massive trading volume it often offers a better price, better profitability, and a better probability of your sell/buy orders being filled quickly.
How do I set up an Binance account?
Step one
Step two
Complete the registration process by selecting the "Register" button in the upper right.
Fill out all the appropriate fields with your information.
Please note is for the best security create a long unrelated password with a mixture of upper case, lower case, numbers and symbols.
Use our referral ID (12303885) if you would like 🙂
Verify yourself and select Register.
Binance will send you an email verification.
Step three
Enable two step verification
Upon your first log in Binance will prompt you to set up a two step verification method.
Download an Authenticator app from your mobile App Store.
How do I start trading?
Step One
Select the "Funds" button on the top right hand side. Select the "Deposit/Withdrawal" option.
Step Two
Search the coin you would like to deposit into Binance to trade.
Once you have the coin you want selected simply click the "Deposit" button to the right hand side of the coin. This will give you the receiving address in which to send the coin.
Step Three
Transfer your coins to the provided address.
Now that you have the receiving address. You open your wallet and select send.
Place the generated address from step two in the receiving field.
Select the amount of coin you want to transfer and hit send.
Step Four
To monitor the transfer simply go back to the Funds tab and select "History" this will show all the statuses of your transfer. Once the transfer is completed you can locate it in the Funds tab under "Deposit/withdrawal" by searching your coin.
Step Five
Now that you have a balance with Binance you can start trading by selecting the "Exchange" tab in the upper left hand corner.
Select basic or advanced to be taken to the Exchange (Use advanced to set bids and stop losses)
Step Six
On the right hand side of the exchange select the type of coin you are trading BTC or ETH. Once selected simply search for the coin you would like to exchange.
Please note if your coin is currently not BTC or ETH you will have to exchange
By selecting the sell section in the bottom middle of the page. Then select market enter the amount you would like to exchange and select sell. The screen will tell you it was successful and you now have an ETH or BTC balance to use.
Once you have a ETH or BTC repeat the above steps except use the Buy section!
Need help setting up your Binance account? Leave a comment or email us with any questions!
[fusion_button link="http://159.65.178.92/download-binance-ios-app/" title="" target="_blank" link_attributes="" alignment="" modal="" hide_on_mobile="small-visibility,medium-visibility,large-visibility" class="" id="" color="default" button_gradient_top_color="" button_gradient_bottom_color="" button_gradient_top_color_hover="" button_gradient_bottom_color_hover="" accent_color="" accent_hover_color="" type="" bevel_color="" border_width="" size="" stretch="default" shape="" icon="" icon_position="left" icon_divider="no" animation_type="" animation_direction="left" animation_speed="0.3″ animation_offset=""]Download The Binance IOS App[/fusion_button]
Binance got hacked for $40 Million Dollars in Bitcoin, is your money safe?
The short answer is Yes, your money is safe.
Fortunately, Binance was prepared and your money is safe in due to SAFU. Meaning the 'Secure Asset Fund for Users' will cover this completely. This is the very reason Binance is self-insured.
Technically speaking the Binance exchange itself was not hacked, it has officially been stated by Binance that a large number of API Keys, 2FA Codes, and other user info was acquired by said hackers utilizing techniques such as phishing, viruses and other types of digital attacks. This means that it was user accounts that were compromised by the users themselves and not Binance.
In an age where digital security is more important than ever, this is a stark reminder to keep your data safe and secure at all times.
TLDR About the Binance Hack:
• 7000 BTC was stolen
• The BTC was stolen from Binance's Hot Wallet
• Binance's Hot Wallet holds only 2% of their total holdings
• All funds are insured and do not affect users
Interview with "CZ -The most powerful man in Crypto" talks Binance, Mining & Lifestyle
Here is @cryptomanran's recent interview with CZ, the founder & CEO of Binance, the largest and most powerful crypto exchange in the world. Is CZ the most powerful man in crypto right now? Comment below and let us know what you think!
Binance Adds 7 Million Users Since Beginning Of The Year
While the cryptocurrency markets have been been in a steep decline the past 6 months, Binance has been growing at an extremely fast rate.
Binance, which operates the worlds largest crypto exchange has reported that their user base has quadrupled since January. According to Bloomberg, Binance now boast 9 million users, up from 2 million users reported in January.
Binance is also preparing to offer its first fiat trading pairs, which will be listed against the Euro. Currently the platform only offers crypto-to-crypto trading pairs. This will be an attractive option for investors looking for the ability to trade fiat for crypto.
Binance, currently based in Hong Kong has also opened an office in Malta. Malta has recently become extremely crypto friendly by passing legislation to encourage growth in crypto and blockchain tech.