Will A War With Iran Send Bitcoin (BTC) To The Moon?
It behooves a speculator to speculate, and nothing gets the attention of the speculator more than the classic market catalyst of "war in the Middle East." So last night's U.S. strike, killing Iranian General Soleimani, is the sort of event that gets markets moving.
As one might expect, oil jumped and so did gold. Oil is up 3% and gold jumped 2%.
In this new world there is a third safe haven asset, bitcoin (BTC). It is up 5%.
Here is a chart of that action: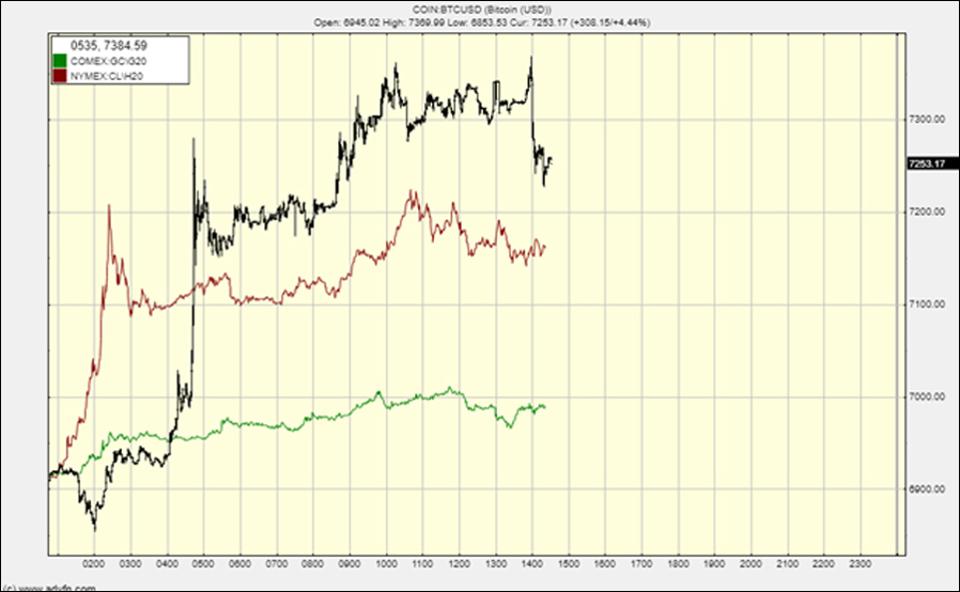 This is a very interesting chart because it shows the global professionals reacting to the news much faster than the private traders and it might be suggested this hike is the result of Middle Eastern retail piling into BTC as a flight to safety rather than the relatively non-existent institutional money.
In any event, bitcoin has the most beta in this situation and what's more there appears to be plenty of time to get your trade on in response to the news.
This, of course, is a gift to all skilled traders, a three-hour warning to buy.
Longer term, however, it is clear to see that in instances where there is trouble in capital controlled countries like Iran and China, bitcoin will be a key asset when times get sketchy.
As such, for those speculators who think of gold and oil as the place to trade when war in the Middle East is on the rise, then bitcoin is the place to be.
For those wanting to trade what might be a U.S./Iran escalation, bitcoin is the place to do your thing because while there are trillions in gold and oil to suck up demand, there is only a smattering of bitcoin to take the sort of buying surge a country like Iran could create were the situation to spin up into a large scale conflict.
Bitcoin is the best place for flight capital and haven capital for those in Iran wishing to protect their assets, and that alone is enough to drive Bitcoin back towards its previous and all-time highs. Then there is the exaggerated Beta of Bitcoin that will draw in the global speculators and their wall of money, so that in an extended and fraught US/Iran conflict only one thing is certain about the price of Bitcoin and that is, it will be far higher than it is now.
Bitcoin (BTC) Crosses 55k And Is Heading Towards 60k Fast!
Less than two months into 2021, the price of bitcoin has risen 95.4%.
Earlier this week BTC smashed through 50k and is headed towards 60k just as fast. The price is currently trading at 57k as of press time up 60% this month alone. Along with BTC's meteoric rise quite a few altcoins are going along for the ride.
Some are saying the astonishing rise of BTC's price to the tremendous demand from buyers looking to hedge against inflation as governments keep spending and central banks keep printing money trying to keep their economies going through the pandemic.
Cardano founder, Charles Hoskinson speaks on the future of Bitcoin and taking profits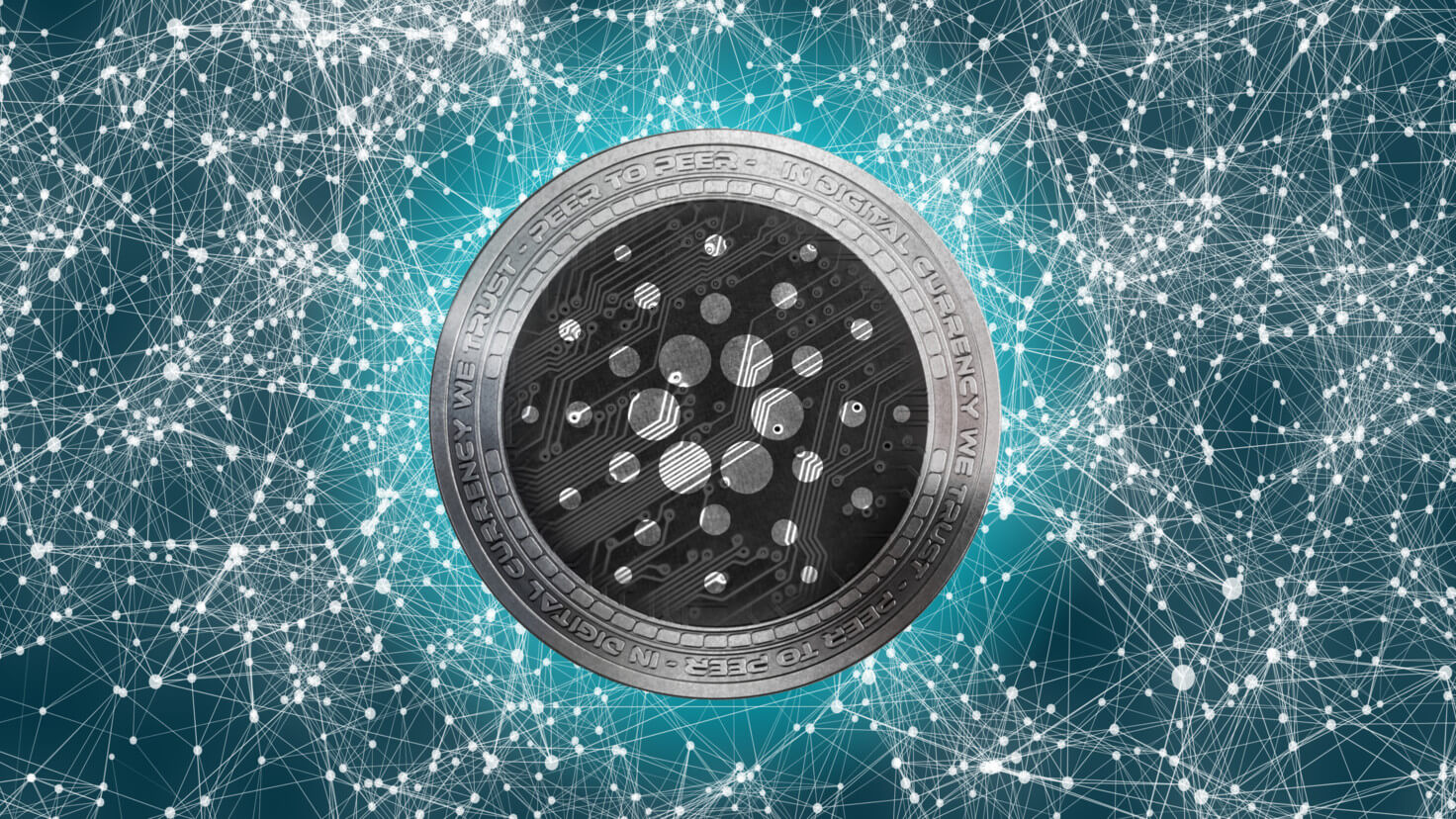 Charles Hoskinson has always been a huge advocate for decentralized finance and building a network that could provide solutions to the problems with our current financial and banking systems. In this recent AMA Charles speaks out on his view about the issues that Bitcoin faces as well as reminding everyone that cryptocurrency isn't all about taking profits.
Despite Charles Hoskinson open criticisms of Bitcoin he does say:
"I would still be working on Bitcoin if Bitcoin could evolve"
Tesla buys $1.5 billion in bitcoin, plans to accept it as payment. BTC skyrockets to 44,000!
Tesla announced in an SEC filing Monday that it has bought $1.5 billion worth of bitcoin.
The company also said it would start accepting bitcoin as a payment method for its products.
CEO Elon Musk has been credited for raising the prices of cryptocurrencies, including bitcoin, through his messages on Twitter.
Tesla announced Monday it has bought $1.5 billion worth of bitcoin.
In a filing with the Securities and Exchange Commission, the company said it bought the bitcoin for "more flexibility to further diversify and maximize returns on our cash." Tesla also said it will start accepting payments in bitcoin in exchange for its products "subject to applicable laws and initially on a limited basis." That would make Tesla the first major automaker to accept do so. (The $1.5 billion worth of bitcoin will give Tesla liquidity in the cryptocurrency once it starts accepting it for payments.)
After this announcement BTC shot up to 44k!