Another Ripple (XRP) Rally ?
Ripple, the cryptocurrency known by the symbol "XRP," extended its move toward $1 by surging more than 19% Friday to 0.893621 at this writing. XRP's market value has been soaring this month. On this month, XRP's market capitalization was $19.35 billion, but that number jumped to $35.08 billion Friday, cementing XRP's status as the third-largest digital currency behind bitcoin and ethereum.
Chart Courtesy: Coinmarketcap.com
That is a solid end to the week for XRP after it slumped Monday on news that Ripple executives for requesting more regulation.
""We're at that time now where we need more clarity and rules and we need more certainty," Ripple's Ryan Zagone told The Telegraph. "It's a good time to start revisiting that 'wait and see' ­approach taken by regulators."
In that interview, Zagone told British lawmakers that they should follow an approach similar to Japan, which requires crypto exchange operators to be licensed before marketing their services to Japanese market participants.
More Good News
One reason XRP surged later in the week could be speculation that it will finally find its way onto more major crypto exchanges.
"Everyone is anticipating XRP being listed on one of the top exchanges sometime this year," stated Marouane Garcon, managing director of Amulet, a crypto-to-crypto derivatives platform," reports Forbes.
Ripple has struggled to land on major exchanges, such as Coinbase or Gemini, even being rebuffed after offering cash payments to gain those listings, according to various reports.
Ripple has an advantage over rival coins because its transactions are cheaper to settle than those denominated in rival digital currencies. Ripple technology is more secure than those of rivals, including bitcoin and XRP transactions settle rapidly, in as little as four seconds. There are ripple items to pay attention to, according to Cryptobase.
XRP's all-time high is $3.30, meaning it would need to more than triple from current levels to return that record peak.
Crypto Market Roundup – April 2019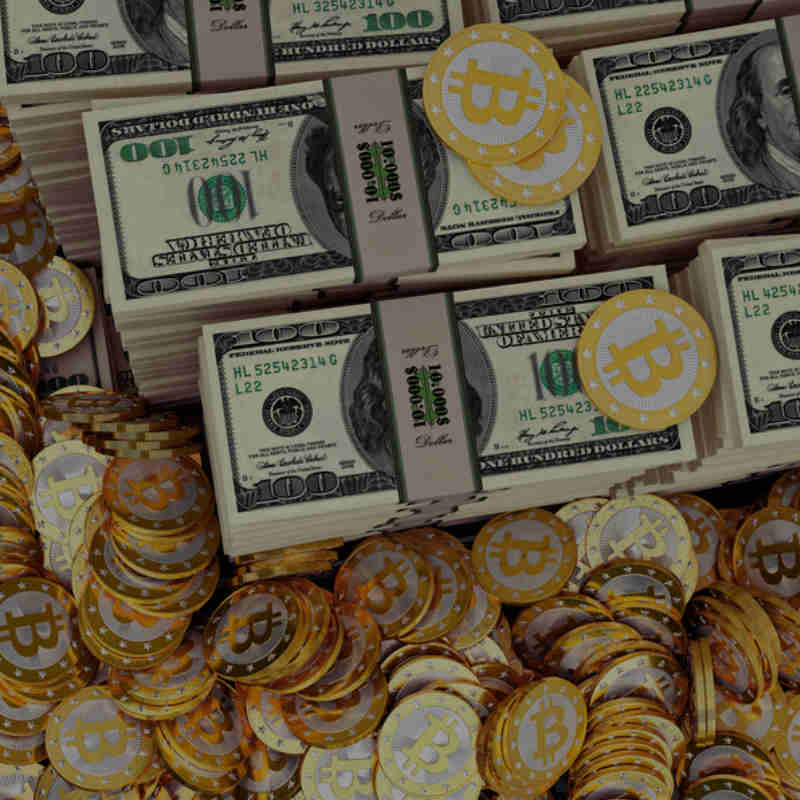 Crypto Market Roundup: Latest Crypto News & Price Movements
Crypto market fluctuates in the blink of an eye, and no one can be 100% sure about it. So staying up to date with the latest crypto news and crypto market movements is the key to be a successful crypto trader. In this crypto market roundup, we're going to highlight a couple of crypto news and crypto market movements as well, focusing on the big players such as Bitcoin and Ethereum.
Crypto Market Movement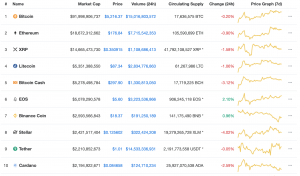 There're seven crypto coins from top ten coins by 24hour volume recorded negative changes, ranging from 0.19 percent to 7.30 percent. Bitcoin Cash represented a big loss of 7.30 percent, followed by Cardano that recorded a negative change of 2.38 percent. NEO ($12.9) and ZCash ($69.4) dropped 0.31% and 1.56% respectively. XRP posted a positive change of 4.85 percent, while Tron showed a gain of 2.31 percent. The pair shows a 75.20 percent share.
BTC
As of now, the BTC price is resting at $4,955, with a loss of 1.52 percent over the past 24hour. More than $320 million worth of Bitcoin were exchanged in Bitcoin/US dollar market showing a 11.37 percent share of international daily volume.
ETH
The Ethereum price showed a positive change of 0.33 percent in the last 24hour and is currently resting at $163, with more than $110 million worth of ETH were exchanged on the Ethereum/US dollar pair in the last 24 hours. The pair represents a 51.89 percent share.
Let's see what's in the crypto news section:
The Startup Company Behind Ethereum DEX Introduces Lighting Developer Tools
The startup company Radar, which garnered $10 million in funding last year, has introduced a hose to new tools especially designed for developers working on Lightning Network, Bitcoin's additional layer for scaling payments.
Scheduled to be unveiled at Boltathon hackathon, the tools comprise a configuration helper that allows developers to set up a lighting node and an invoice called playground to test if their lightning node can link to other nodes.  There's also a liquidity tool that ensures users can send/receive payments, a one-of-a-kind feature that's not as simple as it sounds, as the technology is under development.
All the newly-introduced tools are also available on Radar ION, the company's site aimed at onboarding lightening users. Developers and crypto enthusiasts attending virtual Boltathon conference are invited to have hands on experience with these tools.
Although Radar is best known for producing Radar Relay, a decentralized exchange dedicated to trading crypto tokens without an intermediary over Ethereum, this is the company's public debut entering into the Bitcoin dominion by concentrating on lighting technology.
Russia's Leading Gas Giant Gazprom Plans to Perform Business Contracts on the Blockchain
Russia's top leading Gas industry company Gazprom could soon start using blockchain technology to monitor and execute business contracts. The company's CEO, Alexey Miller, said Gazprom is now ready to initiate the process of taking the gas supply procedure to the next level using distributed ledger technology in its processes.
Miller said that his company will initially work in partnership with other major industrial consumers to execute Blockchain-based automated operations. The system will be accessible by everyone involved in the process and will be fully protected from unauthorized alterations, he further said.
Top Cryptocurrencies to Buy in 2018
The cryptocurrency world is more buoyant than ever, and with new tokens and platforms being introduced regularly, it can sometimes be difficult to discern which ones are good to buy and which ones should be left alone. To help you decide which cryptocurrency to buy we have compiled a list of crypto tokens that might be worthy of your consideration and have potential in 2018.
Bitcoin
Bitcoin suffered a rocky beginning in 2018. After surging significantly in value, the price of Bitcoin dropped. But it should never be discounted as a currency. It has been on the market for many years, made many people rich and is now enjoying widespread popularity. With the blockchain technology being implemented in many practical ways, the world over the currency is set to have continued success as 2018 draws on. During Q1 and Q2, it has been recovering from its previous setbacks.
Litecoin
Like Bitcoin, Litecoin had a pretty devastating start in 2018 – the price plummeted as investor confidence dropped. Now it is also gradually recovering lost ground in the market. Many crypto enthusiasts are buying Litecoin because it is a faster alternative to Bitcoin and the price is still relatively low, which makes it possible to purchase the coin in larger sums than its major counterpart.
Ripple is an unusual altcoin with a lot of real-world application and potential. The platform underlying Ripple is already being integrated across the world by banks and financial institutions. The coin itself is thriving because there is so much real-world faith in its crypto platform. With American Express using the Ripple platform, many other large financial institutions are set to follow soon. This is definitely a token to keep your eye on, and if you think it is a sound investment, consider Ripple as an option to diversify your portfolio.
Ether
Another of the big hitters that is going from strength to strength is Ether which operates on the Ethereum blockchain. This blockchain is utilized by many companies, and because of its continued success in the commercial markets, the token has grown in value fairly consistently. Make sure you check upcoming Ethereum news as it regularly updates businesses, investors and users with any information that could prove beneficial for those using the platform and the token.
Stellar is a cryptocurrency that is aiming to overtake Ripple and compete in the financial marketplace arena. Its sole goal is to integrate fully with the financial world and provide a viable platform that connects financial institutions the world over. It's no mean feat considering the big names already using the Ripple platform, but Stellar has grown steadily and is refusing to go away, what's more, it is beginning to make waves among smaller financial institutions and is definitely not a coin to discount. Watch this space!
Dogecoin has long been the outsider to the crypto community. Initially created as a parody of the large cryptos and with an iconic and lovable dog on its logo, it picked up popularity quickly and is now considered one of the main crypto contenders. The investors have begun to take the coin more seriously, and in January it reached a staggering $2 billion in market capitalization. Not bad for a coin that initially started as a prank. Dogecoin isn't thought of as a joke anymore though, it is now taken as a serious currency with a humorous edge.
Now we delve into the murky and muddied depths of the crypto world with our next entry – Zcash. The popularity of this coin is derived from its anonymity when transacting, something that has been heralded by the black market and dark web and scorned by financial regulators and law enforcement worldwide. It continues to be used widely and is performing well in terms of growth, so this coin shouldn't be brushed aside because of its reputation. Plenty of reputable investors and users love Zcash, and it has thus far weathered the storm of scrutiny.
Dash is an innovative Crypto that doesn't actually try that hard to compete with Bitcoin or the other altcoins, instead, their focus is on creating a crypto alternative to the likes of PayPal. Dash is a platform that aims to be accessible to everyone and anyone, whether or not you are actively involved in the crypto community. It has performed relatively well, and although it is a long way off of rivalling PayPal, it has gained a portion of the PayPal market which is really an uphill struggle.
Cardano is a new kid on the block, but it has so far managed to earn trust of many investors and hit the list of 10 largest cryptocurrencies by market cap. The team behind Cardano aims to create a distributed network that is "true to the original vision of Satoshi Nakamoto". The project is now well under development, but some cryptocurrency enthusiasts already believe that Cardano might cause a stir to the whole industry.
Crypto Report – June 26, 2018
Tether Has A Big Week
---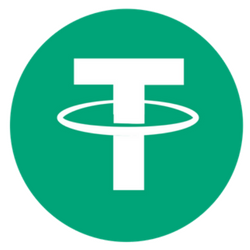 Crypto startup Tether issued another $250 Million in new tokens on Monday. This latest release of USDT has sparked some speculation that Bitcoin (BTC) could be starting a rally soon after falling just below $6500 over the last few weeks.
While Tether has recently been involved in its fair share of controversy, they recently cooperated with a legal firm to release a report showing proof that USDT was fully backed by physical US dollars stored in the startups bank account.
While this was not a full audit, it shows that Tether is taking the important steps to show they are a legit startup and not involved in Bitcoin price manipulation. Tether is currently the 11th largest cryptocurrency with a circulating market cap of more than 2.6 billion.
Robinhood May Be Launching Cryptocurrency Wallet
---
Commission free trading app Robinhood recently listed a job advert looking for a "Crypto Engineer" capable of adding new functionality and features to the company's crypto wallet.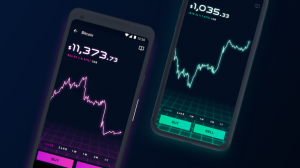 According to Robinhood (currently sitting at an evaluation of $5.6 Billion), the number one requested feature is the ability to move cryptocurrencies from other sources into the Robinhood app. By offering a crypto wallet Robinhood would also be able to provide its customers with an secure way to store assets.
Have you signed up for commission free trading yet?
Check out how to sign up for Robinhood today!
Independence Day Is Here For Tron (TRX)
---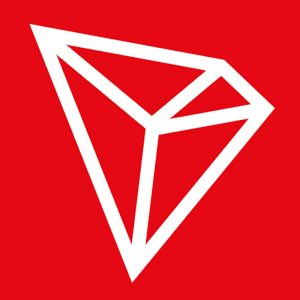 Tenth-largest cryptocurrency Tron has activate its main net after a month long migration to its own independent blockchain.
"TRON is founded on a community of active users who should have their voices heard," said Justin Sun, founder and CEO of the Tron Foundation. "The Super Representative Election is the key democratic feature of Independence Day that gives each TRON user a say in the blockchain's future, and a hands-on role in the way that future will be built."