Coincheck Lawsuit Set to be Filed on February 15th, 2018 Over NEM Hack
On February 15th, 2018, a lawsuit is set to be filed in the Tokyo District Court against the Japanese exchange & wallet, Coincheck. 10 cryptocurrency traders are suing the exchange over the freezing of withdrawals following a recent hack according to
Reuters
.
Last month the company froze all withdrawals after they lost $530 million in NEM.
According to Hiromu Mochizuki, the plaintiffs' lawyer, the lawsuit will ask Coincheck to allow the traders to withdraw into a wallet outside of the exchange, in addition, a second lawsuit over the damages from the hack may be in the works.
• On February 12th, 2018, Mochizuki tweeted that since Coincheck started allowing withdrawals in yen, one of the four claims has been settled.
• On January 27th, 2018, Coincheck announced that they planned on refunding their customers that were impacted by the Hack.
• On February 2nd, 2018, Japan's Financial Services Agency (FSA) conducted an inspection of Coincheck. They previously gave the exchange a February 13th, 2018, deadline to submit a report on the hack and the steps they plan to take prevent this type of security breach in the future. As a result of this hack, all cryptocurrency exchanges in Japan must now submit a risk of management report to the FSA.
"Cryptocurrency is a great idea" – Ron Paul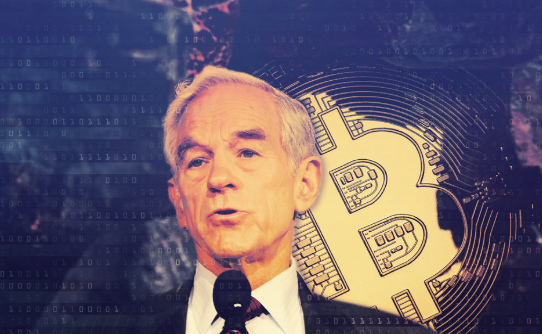 During a recent "Squawk Alley" interview, Former Republican congressman and presidential candidate, Ron Paul- discusses how he is in favor of cryptocurrencies as well as block change technology. Apparently, he enjoys competing currencies and believes they are a good idea. 
He also believes that the governments only have the right to step in to prevent fraud from taking place. In the interview, Paul states that, "the government has a role. And if somebody has a case that there is fraud, I think it should be investigated." Paul then goes on to state that what he wants to do "is legalize the freedom of choice, absent blatant fraud." Agreeably so, this is exactly the type of perspective that the crypto world needs.
Throughout the interview, Paul compares crypto to gold in many ways. He points out how both assets are competing with traditional fiat money. He discusses how our government has never been "very tolerant of competition, and they're not even tolerant with using the Constitution to compete with the fiat dollar. Because gold and silver, you can't use it." 
This isn't the first time that Ron Paul has discussed his views on crypto. Back in 2014, the Former Republican Congressman displayed his concerns about the foundation of crypto and Bitcoin. However, he acquired a bearish pro-crypto outlook on the future of fiat money. Paul believes that the dollar won't last long as "they all self-destruct." According to Paul, the only competition for the dollar is the euro and yen- which "isn't any good."
Binance got hacked for $40 Million Dollars in Bitcoin, is your money safe?
The short answer is Yes, your money is safe.
Fortunately, Binance was prepared and your money is safe in due to SAFU. Meaning the 'Secure Asset Fund for Users' will cover this completely. This is the very reason Binance is self-insured.
Technically speaking the Binance exchange itself was not hacked, it has officially been stated by Binance that a large number of API Keys, 2FA Codes, and other user info was acquired by said hackers utilizing techniques such as phishing, viruses and other types of digital attacks. This means that it was user accounts that were compromised by the users themselves and not Binance.
In an age where digital security is more important than ever, this is a stark reminder to keep your data safe and secure at all times.
TLDR About the Binance Hack:
• 7000 BTC was stolen
• The BTC was stolen from Binance's Hot Wallet
• Binance's Hot Wallet holds only 2% of their total holdings
• All funds are insured and do not affect users
Interview with "CZ -The most powerful man in Crypto" talks Binance, Mining & Lifestyle
Here is @cryptomanran's recent interview with CZ, the founder & CEO of Binance, the largest and most powerful crypto exchange in the world. Is CZ the most powerful man in crypto right now? Comment below and let us know what you think!