"Cryptocurrency is a great idea" – Ron Paul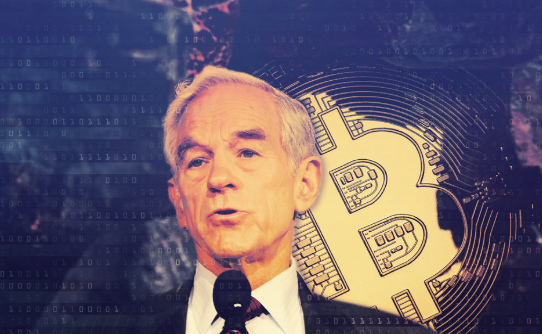 During a recent "Squawk Alley" interview, Former Republican congressman and presidential candidate, Ron Paul- discusses how he is in favor of cryptocurrencies as well as block change technology. Apparently, he enjoys competing currencies and believes they are a good idea. 
He also believes that the governments only have the right to step in to prevent fraud from taking place. In the interview, Paul states that, "the government has a role. And if somebody has a case that there is fraud, I think it should be investigated." Paul then goes on to state that what he wants to do "is legalize the freedom of choice, absent blatant fraud." Agreeably so, this is exactly the type of perspective that the crypto world needs.
Throughout the interview, Paul compares crypto to gold in many ways. He points out how both assets are competing with traditional fiat money. He discusses how our government has never been "very tolerant of competition, and they're not even tolerant with using the Constitution to compete with the fiat dollar. Because gold and silver, you can't use it." 
This isn't the first time that Ron Paul has discussed his views on crypto. Back in 2014, the Former Republican Congressman displayed his concerns about the foundation of crypto and Bitcoin. However, he acquired a bearish pro-crypto outlook on the future of fiat money. Paul believes that the dollar won't last long as "they all self-destruct." According to Paul, the only competition for the dollar is the euro and yen- which "isn't any good."
PayPal's crypto trading goes live in the US!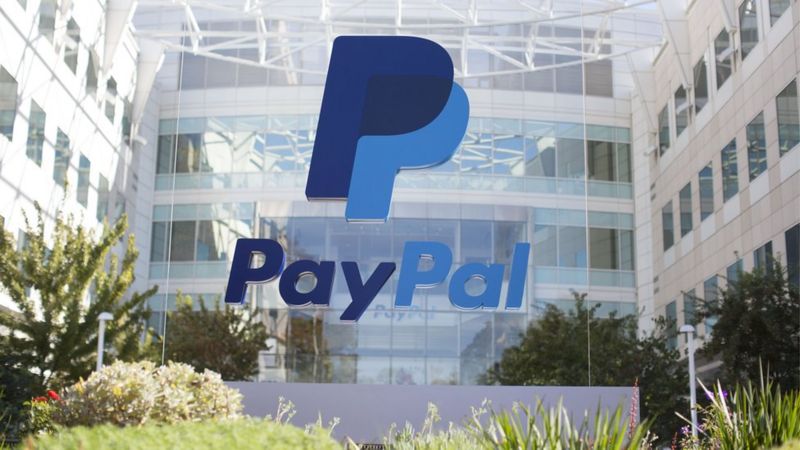 Customers will be able to trade up to $20,000 a week, rather than the originally announced $10,000.
On Thursday, PayPal's crypto trading and payments went live for all eligible customers in the United States.
Per its updated announcement, PayPal ended its waitlist for customers looking to use cryptocurrency in the U.S. Trading features a limit of $20,000 per week, which is double the originally announced $10,000.
PayPal ultimately plans to make crypto payments available at 26 million merchants globally.
A representative said that PayPal will notify U.S. customers about the general availability of crypto services in the coming days.
Dan Schulman, CEO of PayPal, noted that the shift to supporting crypto was driven by what he sees as an "inevitable" drift toward virtual currencies.
"The shift to digital forms of currencies is inevitable, bringing with it clear advantages in terms of financial inclusion and access; efficiency, speed and resilience of the payments system; and the ability for governments to disburse funds to citizens quickly."
Much-anticipated global services are expected to launch at the beginning of 2021, alongside crypto payments on Venmo. PayPal initially announced its plans to integrate crypto three weeks ago. The announcement led to a boost in BTC price.
As part of its crypto services, PayPal received the first conditional Bitlicense from the New York Department of Financial Services, one of the most hawkish sub-national financial regulators in the U.S. Many noted that the terms of PayPal's crypto services would entail that coins bought on the platform would not be able to leave, likely as part of its compromise with regulators in bringing crypto services to such a wide user base.
Story from Markets Bitcoin Breaks $15K as Investor Numbers Peak
Bitcoin's rally is still going as investors continue to accumulate the cryptocurrency, ignoring overbought signals on technical indicators.
Bitcoin (BTC, +8.80%) rose to $15,017.05 at 10:50 a.m. ET (15:50 UTC) on Thursday, its highest level since January 2018.
The price gains happened as global equities rally. European stock indexes are up around 1% on the day and U.S. stock indexes such as the S&P 500 are up over 2%.
The cryptocurrency is now up 7.8% over the past 24 hours and over 108% on a year-to-date basis, according to CoinDesk's Bitcoin Price Index.
Amid the price rally, the number of "accumulation addresses" has risen to a record high of 519,228, according to data source Glassnode.
The metric has risen by 3% in the past four weeks alongside bitcoin's rally from $10,500 to $15,000. "It shows retail flow … investors accumulating amid the price rally," Denis Vinokourov, head of research at the London-based prime brokerage Bequant told CoinDesk in a Telegram chat.
Also, accumulation addresses are up over 9% in 2020, meaning investors have been accumulating coins throughout the year, possibly creating upward pressure on prices.
Notably, the number of bitcoins locked in accumulation addresses has gone up 20% to 2,818,447 BTC this year.
Accumulation addresses are those that have at least two incoming "non-dust" transfers (representing minuscule amounts of bitcoin) and have never spent funds. The metric does not include addresses belonging to miners and exchanges and excludes addresses active more than seven years ago to adjust for lost coins.
In a sign of confidence in the cryptocurrency's long-term prospects, investors accumulated coins during the March crash and also during the price drop in September. On both occasions, the price dip was short-lived.
The recent rise in both accumulation addresses and prices indicates the market participants are not worried about a chart-driven sell-off and foresee a continued rise in prices.
Bitcoin's 14-day relative strength index (RSI) has been indicating overbought conditions since Oct. 20, when bitcoin was trading near $11,700. So far, the technical pullback has remained elusive.
Learn How To Buy BTC with Cash App! Click Here!
How To Buy Bitcoin (BTC) With Your Paypal Account Step By Step Guide 2020
There are 26 million merchants that offer PayPal around the world. For those merchants, customers paying in crypto won't have any impact. Everything will be converted to fiat currency when a transaction is settled.
As part of today's (October 21st, 2020) move, PayPal has been granted a conditional BitLicense by the New York State Department of Financial Service. It should be able to launch its crypto service in partnership with Paxos in New York.
PayPal's crypto service is rolling out progressively. You can head over to PayPal's website and join the waitlist. Everybody should be able to access crypto-related features within the next month or so. The company has already updated its fees with more details about cryptocurrency exchange fees.
Learn How To Buy BTC with Cash App! Click Here!