SEC Unveils Spoof Site to Warn About ICO Risks
It is not often any branch of the federal government can be accused of having a sense of humor, but give the Securities and Exchange (SEC) for trying.
The SEC is using its attempts at humor for good by unveiling a new website aimed at warning investors about the risks associated with Initial Coin Offerings (ICOs).
"The SEC set up a website, HoweyCoins.com, that mimics a bogus coin offering to educate investors about what to look for before they invest in a scam," said the SEC in a statement out Wednesday. "Anyone who clicks on "Buy Coins Now" will be led instead to investor education tools and tips from the SEC and other financial regulators."
Inside HoweyCoins.com
HoweyCoins employs satire as a way of informing investors about some of the tricks unscrupulous ICO purveyors use.
"We anticipate OVER 1% daily returns, with DOUBLE 2% returns on Tier 1 investors in pre-ICO stage secured purchases," according to one section of the HoweyCoins site. "The average registered coin return over a two month period in 2017 was an amazing 72%. Based on market conditions, including record-setting prospects in both the digital asset and travel industries, we expect surpassing that BEFORE the Tier 2 offering closes."
The fictitious HoweyCoin can be redeemed for luxury travel and there are even pictures and names of fictitious staff members on the site. HoweyCoins.com even features a complex white paper, another hallmark of ICO sites.
"The website's name, HoweyCoins, is a bit of an Easter egg—a tongue-in-cheek reference to the Howey test that's used to determine whether a transaction is an investment contract," said the SEC.
Year-to-date, there have been just over 300 ICOs globally, raising a combined $7.34 billion. To this point in May, ICOs have raised just over $760 million. The Telegram ICO accounts for $1.7 billion of capital raised by ICOs this year.
"The rapid growth of the 'ICO' market, and its widespread promotion as a new investment opportunity, has provided fertile ground for bad actors to take advantage of our Main Street investors,"said SEC Chairman Jay Clayton.

Is The IRS Coming For Your Secret Crypto Stash?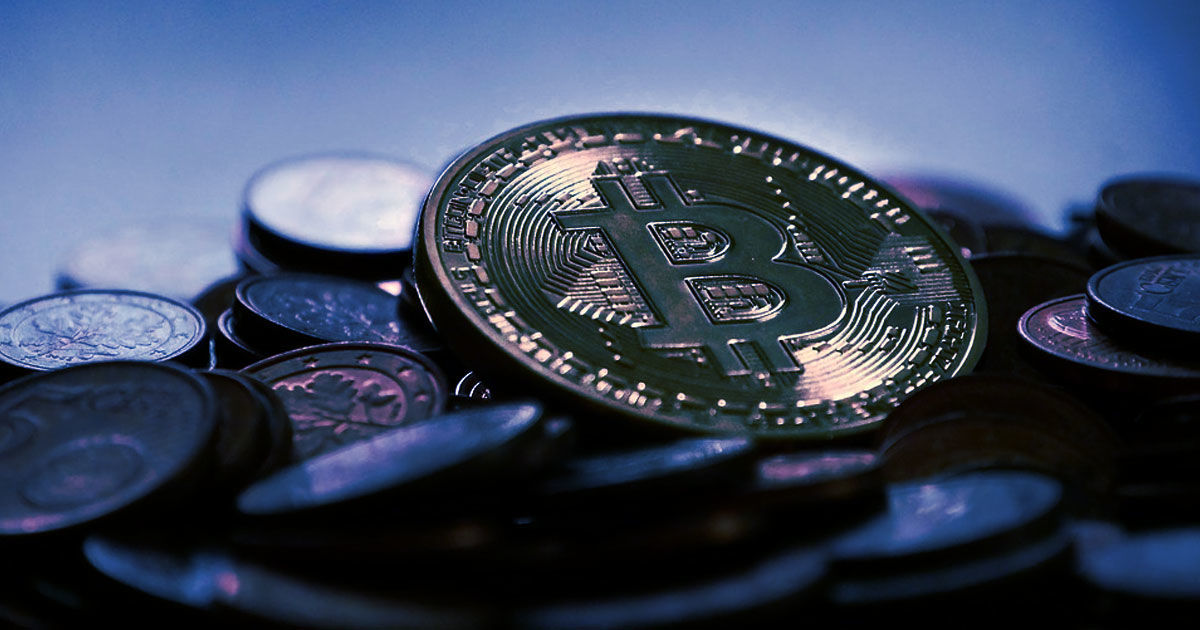 Whether we like it or not, the IRS may be coming for our secret crypto stashes. According to a recently leaked internal training guide, in order to locate people's secret cryptocurrency stashes, the IRS may start sending subpoenas to tech companies. 
In order to help protect yourself and your stash, we recommend you check out the full guide. Initiated by Laura Walter, a CPA, the guide showcases an assortment of tactics that the IRS will be using to track down and detect undisclosed cryptocurrency. Some of these tactics include obtaining bank records as well as app download history and activity.
Just last month, the slides were presented to the staffers of the IRS at an event at the World Bank in Washington D.C. It has also been noted that the IRS will be presenting the training guide to law enforcement agencies as well as other partners from countless countries around the world. 
This particular guide goes over the basic concepts and definitions surrounding the cryptocurrency world. It also outlines the tactics the agents will be using to track down hidden wallets. This includes social media monitoring as well as credit card statements, PayPal activity, bank statements, etc. 
For those who are concerned about protecting their crypto stash, it is important to be informed about the actions of the IRS and their planned tactics. Awareness is key. Check out the guide and protect your assets!
DOGECOIN Gets Listed On Binance, Skyrockets 30%!
Major cryptocurrency exchange Binance announced that today it will list dogecoin (DOGE) in a post on its website on July 5.
Starting at noon UTC today, the following dogecoin pairs will start being traded on the exchange: DOGE/BNB, DOGE/BTC, DOGE/USDT, DOGE/PAX, and DOGE/USDC. Furthermore, users can already deposit their dogecoin on the exchange in preparation for the trading.
As of press time, it looks like the coin in question reacted by reporting significant gains. DOGE is up about 31% over the last 24 hours, and most of the gains have been registered in about 30 minutes.
Interested In Purchasing DOGE Through Binance? Click Here To Sign Up For Binance!
How To Deposit Bitcoin (BTC) Into Your Cash App Account – Step By Step Guide 2019

As of July 26th, 2019 you can now send Bitcoin (BTC) to your Cash App account.
Here is a step by step guide on how to send Bitcoin To Cash App
To deposit bitcoin into your Cash App:
Tap the profile icon on your Cash App home screen
Select Bitcoin
Press Deposit and follow the steps to view your Cash App bitcoin address
Scan, copy, or share your Cash App bitcoin address with an external wallet
Confirm the transfer
Bitcoin withdrawals and deposits must be enabled to get started. You can deposit up to $10,000 worth of bitcoin in any 7-day period. Depending on network activity, it can take hours before transfers into or out of your Cash App are confirmed on the blockchain.
Learn How To Buy BTC with Cash App! Click Here!
Get $10 Free Bitcoin When You Spend $100 At Coinbase!