Why Is Bitcoin Not Taking Off In 2019?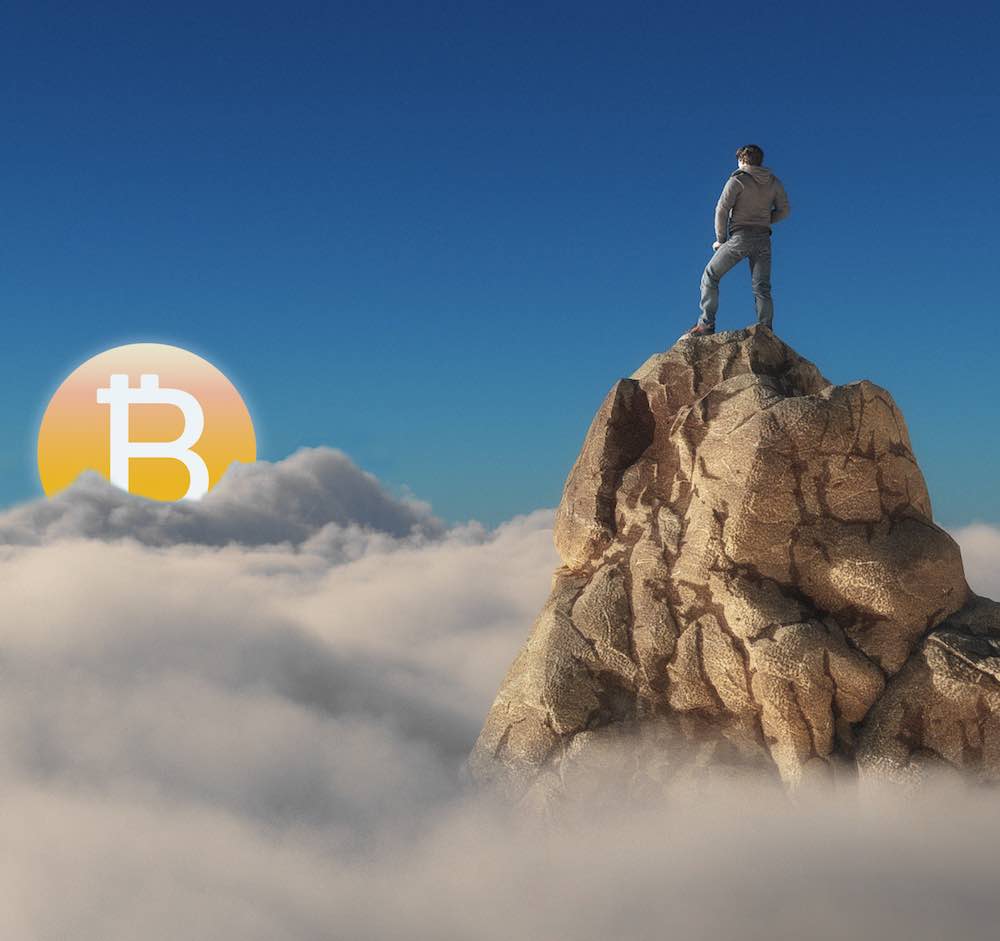 As you are likely referring to the price, Bitcoin is quite frankly doing what it has always done, as in go through a cycle. Right now it appears to be in the accumulation phase before it starts to climb and then vault higher than it was before.
If you take a look at this Bitcoin chart and go back to what happened in the run up to late 2013, it extremely similar to 2017, and then what happened directly after in 2014, 2015 and 2018, 2019 is quite similar.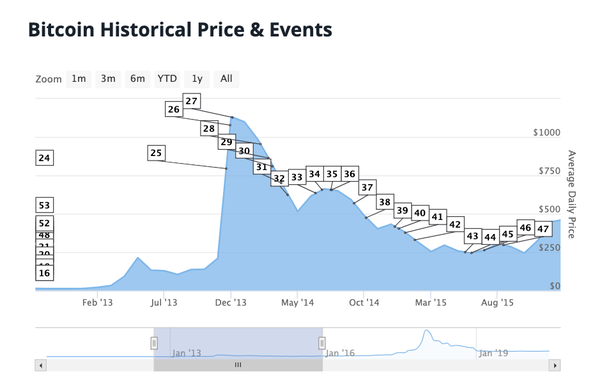 We can see from the chart that there was a prior accumulation phase happening throughout 2015 and 2016 after the drop in 2014 subsequent to the spike in 2013. But this is dwarfed by the spike that happened in late 2017.
The other point to note is that Bitcoin is not unique when it comes to this cycle, it has happened before in many different markets. It's just that Bitcoin is a new technology phenomenon that is following a very similar path. Of course we can never be certain as to how long the current phase will last, but when it's done I suspect a lot of people will look back once again and wish they had accumulated during this phase.
Finally, whether it still has further to drop or not won't really have any substantive bearing on the ultimate long term trajectory in our honest opinion.
Binance CEO Makes Rare Price Prediction On When To Buy Bitcoin
Bitcoin, along with the surging wider cryptocurrency market, has had an incredible start to the year.
The bitcoin price has rallied around 50% since January 1, with some smaller cryptocurrencies making surprise triple-digit percentage gains, and many bitcoin bulls think it still has further to go—though problems could be on the horizon.
Now, Changpeng Zhao, the widely-respected founder and chief executive of the world's biggest bitcoin and cryptocurrency exchange Binance, has broken his rule against market forecasting to predict "the bitcoin price will likely increase."
"I personally believe the halving has not been priced in," Changpeng Zhao, often known simply as CZ, told bitcoin, cryptocurrency and blockchain video news site BlockTV this week, adding he "doesn't usually give market predictions" because he will be wrong "50% of the time."
Bitcoin traders and investors have begun gearing up for the looming May bitcoin halving event, among other positive bitcoin developments expected this year, when the coin reward for mining new bitcoin blocks is scheduled to drop from 12.5 bitcoin to 6.25 bitcoin–cutting the supply of new bitcoin coming onto the market by half.
There have already been two bitcoin halvings since bitcoin launched in 2009, one in 2012 and another in 2016. Bitcoin halvings are scheduled to continue roughly once every four years until the maximum supply of 21 million bitcoins has been generated by the network, something that won't happen until well into the next century.
Whether the upcoming bitcoin halving has been "priced in" by the market has become a controversial issue among investors. Generally, in well-developed markets, equity, commodities and currencies are priced based on future expectations—suggesting that as bitcoin traders and investors are aware of the May halving, the price will have already made the gains related to it.
CZ disagrees, however, telling BlockTV: "The market is not efficient. Most people don't get information quickly. People need a lot of time to let concepts sink in and adjust."
Many are hoping the 2020 bitcoin halving will see a repeat of the last cut to supply. Bitcoin prices doubled in 2016 and soared 13-fold the following year.
However, CZ warned that "historic events do not predict future events, so don't take that too literally," but explained the bitcoin halving will mean "it costs miners almost double what it does now to produce one bitcoin. Psychologically, those miners won't be willing to sell below that price."
"New bitcoin coming to market will be severely limited and at the same time we're seeing more users and traders coming in."
"Economic theory tells us that the bitcoin price will likely increase but this is just the theory and hard to predict," CZ said, adding he's feeling "pretty positive."
Meanwhile, the number of people searching Google for the term "bitcoin halving" has been steadily rising along with the bitcoin price.
Analysts at Arcane Research found last month that an increase in searches could be a sign bitcoin's halving will recapture the wider public interest in bitcoin and crypto that catapulted the bitcoin price to around $20,000 in 2017.
Many other bitcoin and cryptocurrency market watchers share CZ's enthusiasm, though some think it could be other factors that push up the bitcoin price.
"I still think that bitcoin will hit $100,000 by end of December 2021," Anthony Pompliano, the cofounder of bitcoin and crypto investment group Morgan Creek Digital, said last month, pointing to bitcoin's "fixed supply" and "increasing demand" as the reason for bitcoin's performance.
Elsewhere, others are not so upbeat—with the the chief executive of China-based investment advisory group RockTree Capital last month forecasting we could see the bitcoin price dip.
Bitcoin Is Skyrocketing As Investors Panic About Coronavirus
Worries about the rapid spread of the coronavirus is one factor boosting bitcoin, an asset that often has gone up when investors are nervous. But it isn't the only factor helping to push bitcoin higher.
"The recent bitcoin rally can be attributed to ongoing economic uncertainties," said Shaun Djie, CEO of digital token company Digix in comments e-mailed to CNN Business.
Coinbase CEO reveals his top crypto predictions for the next decade.
Prominent crypto personality and CEO of Coinbase Brian Armstrong has revealed the top trends which he believes will define the next decade of blockchain technology.
Outlining 11 areas of development for blockchain and cryptocurrency during the 2020s, Armstrong predicts that blockchain will reach one billion users by the end of the decade, and also sees a future where governments make a mass move into crypto.
Armstrong predicts that over the course of the decade, new layer-two scaling solutions will be developed that may increase blockchain scalability by "several orders of magnitude", which would allow decentralised applications (dApps) to be developed more rapidly.
Discussing scalability challenges, Armstrong said:
"Just like broadband replacing 56k modems led to many new applications on the internet (YouTube, Uber, and so on), I believe scalability is a prerequisite for the utility phase of crypto to really get going."
Armstrong also addressed issues of privacy, predicting that a privacy coin would emerge during the 2020s which would attract mainstream adoption, and he also shared that trading and speculation would give way to real utility for blockchain assets.
CBDCs in the spotlight
Interestingly, Armstrong also included central bank digital currencies, or CBDCs, in his predictions for the next decade.
He argued that while Facebook's Libra coin had largely been met with derision from the global regulatory community, other digital fiat currencies were gaining traction.
Principal among these new CBDCs is China's digital yuan, which Armstrong says has left the US playing catch up, exploring new ways to digitise the dollar.
However, Armstrong argues national-level CBDCs may not be the promised digital currencies of the future:
"I think we will then see basket digital currencies come out, either by a consortium like Libra or CENTRE, or possibly the IMF itself."
Billionaire flippening
Armstrong's last prediction is based on what he terms the "billionaire flippening". The Coinbase CEO predicts a scenario where BTC will reach $200,000 and more than half of the world's billionaires will have their fortunes in crypto.
This theory was made popular by Polychain Capital founder Olaf Carlson-Wee and angel investor Balaji Srinivasan, who are good friends of Armstrong.
Discussing the potential effects of such a scenario, Armstrong shared:
"It would mean that more pro-technology people will have access to large amounts of capital in the 2020s. Presumably, this will increase the amount of investment made in science and technology, and I think we'll also see more crypto folks turn to philanthropy."
Despite Coinbase's role as a trading platform and exchange, Armstrong has long been a proponent of blockchain utility, and has previously indicated a wish to move beyond trading and drive innovation.
The post Coinbase CEO reveals top crypto predictions for the next decade appeared first on Coin Rivet.