Crypto Market Roundup – April 2019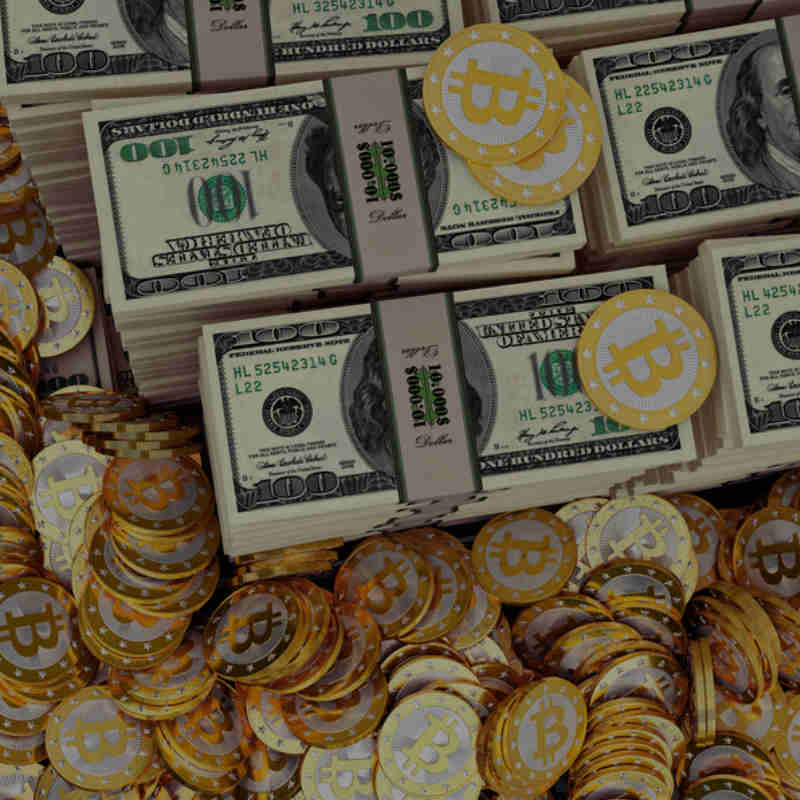 Crypto Market Roundup: Latest Crypto News & Price Movements
Crypto market fluctuates in the blink of an eye, and no one can be 100% sure about it. So staying up to date with the latest crypto news and crypto market movements is the key to be a successful crypto trader. In this crypto market roundup, we're going to highlight a couple of crypto news and crypto market movements as well, focusing on the big players such as Bitcoin and Ethereum.
Crypto Market Movement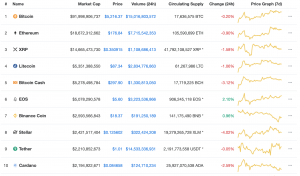 There're seven crypto coins from top ten coins by 24hour volume recorded negative changes, ranging from 0.19 percent to 7.30 percent. Bitcoin Cash represented a big loss of 7.30 percent, followed by Cardano that recorded a negative change of 2.38 percent. NEO ($12.9) and ZCash ($69.4) dropped 0.31% and 1.56% respectively. XRP posted a positive change of 4.85 percent, while Tron showed a gain of 2.31 percent. The pair shows a 75.20 percent share.
BTC
As of now, the BTC price is resting at $4,955, with a loss of 1.52 percent over the past 24hour. More than $320 million worth of Bitcoin were exchanged in Bitcoin/US dollar market showing a 11.37 percent share of international daily volume.
ETH
The Ethereum price showed a positive change of 0.33 percent in the last 24hour and is currently resting at $163, with more than $110 million worth of ETH were exchanged on the Ethereum/US dollar pair in the last 24 hours. The pair represents a 51.89 percent share.
Let's see what's in the crypto news section:
The Startup Company Behind Ethereum DEX Introduces Lighting Developer Tools
The startup company Radar, which garnered $10 million in funding last year, has introduced a hose to new tools especially designed for developers working on Lightning Network, Bitcoin's additional layer for scaling payments.
Scheduled to be unveiled at Boltathon hackathon, the tools comprise a configuration helper that allows developers to set up a lighting node and an invoice called playground to test if their lightning node can link to other nodes.  There's also a liquidity tool that ensures users can send/receive payments, a one-of-a-kind feature that's not as simple as it sounds, as the technology is under development.
All the newly-introduced tools are also available on Radar ION, the company's site aimed at onboarding lightening users. Developers and crypto enthusiasts attending virtual Boltathon conference are invited to have hands on experience with these tools.
Although Radar is best known for producing Radar Relay, a decentralized exchange dedicated to trading crypto tokens without an intermediary over Ethereum, this is the company's public debut entering into the Bitcoin dominion by concentrating on lighting technology.
Russia's Leading Gas Giant Gazprom Plans to Perform Business Contracts on the Blockchain
Russia's top leading Gas industry company Gazprom could soon start using blockchain technology to monitor and execute business contracts. The company's CEO, Alexey Miller, said Gazprom is now ready to initiate the process of taking the gas supply procedure to the next level using distributed ledger technology in its processes.
Miller said that his company will initially work in partnership with other major industrial consumers to execute Blockchain-based automated operations. The system will be accessible by everyone involved in the process and will be fully protected from unauthorized alterations, he further said.
Bitcoin (BTC) Crosses 55k And Is Heading Towards 60k Fast!
Less than two months into 2021, the price of bitcoin has risen 95.4%.
Earlier this week BTC smashed through 50k and is headed towards 60k just as fast. The price is currently trading at 57k as of press time up 60% this month alone. Along with BTC's meteoric rise quite a few altcoins are going along for the ride.
Some are saying the astonishing rise of BTC's price to the tremendous demand from buyers looking to hedge against inflation as governments keep spending and central banks keep printing money trying to keep their economies going through the pandemic.
Binance Coin (BNB) Is Heading Towards $300 With A 60% Increase Today!
Elon Musk Suggests Major Dogecoin Holders To Sell
Billionaire Tesla CEO Elon Musk urged some of the top hodlers of Dogecoin to sell their holdings and take profit. He said he was concerned that a small number of people are hoarding too much of the cryptocurrency.
If major Dogecoin holders sell most of their coins, it will get my full support. Too much concentration is the only real issue imo.

— Elon Musk (@elonmusk) February 14, 2021
He later added that he would pay actual money for them to just void their accounts. This caused the cryptocurrency to spike initially then drop down to 4.8 cents late Sunday, a roughly 45 percent drop from the all time high of 8.7 cents reached just last week.
Interested in purchasing some of your own DOGE? Learn how to buy and trade DOGE here!