Crypto Market Roundup – April 2019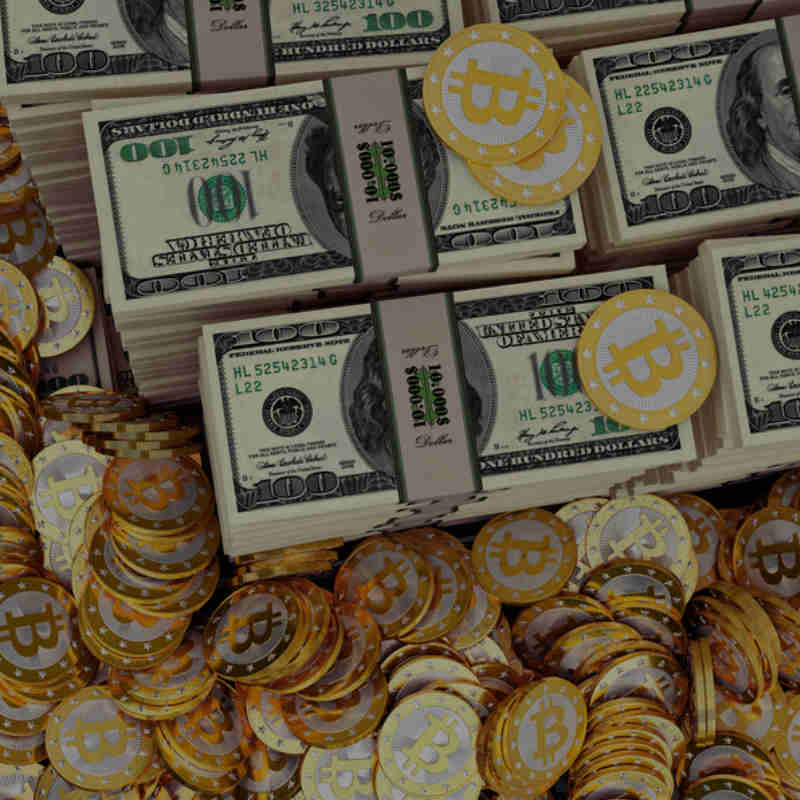 Crypto Market Roundup: Latest Crypto News & Price Movements
Crypto market fluctuates in the blink of an eye, and no one can be 100% sure about it. So staying up to date with the latest crypto news and crypto market movements is the key to be a successful crypto trader. In this crypto market roundup, we're going to highlight a couple of crypto news and crypto market movements as well, focusing on the big players such as Bitcoin and Ethereum.
Crypto Market Movement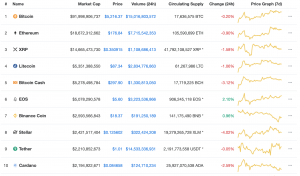 There're seven crypto coins from top ten coins by 24hour volume recorded negative changes, ranging from 0.19 percent to 7.30 percent. Bitcoin Cash represented a big loss of 7.30 percent, followed by Cardano that recorded a negative change of 2.38 percent. NEO ($12.9) and ZCash ($69.4) dropped 0.31% and 1.56% respectively. XRP posted a positive change of 4.85 percent, while Tron showed a gain of 2.31 percent. The pair shows a 75.20 percent share.
BTC
As of now, the BTC price is resting at $4,955, with a loss of 1.52 percent over the past 24hour. More than $320 million worth of Bitcoin were exchanged in Bitcoin/US dollar market showing a 11.37 percent share of international daily volume.
ETH
The Ethereum price showed a positive change of 0.33 percent in the last 24hour and is currently resting at $163, with more than $110 million worth of ETH were exchanged on the Ethereum/US dollar pair in the last 24 hours. The pair represents a 51.89 percent share.
Let's see what's in the crypto news section:
The Startup Company Behind Ethereum DEX Introduces Lighting Developer Tools
The startup company Radar, which garnered $10 million in funding last year, has introduced a hose to new tools especially designed for developers working on Lightning Network, Bitcoin's additional layer for scaling payments.
Scheduled to be unveiled at Boltathon hackathon, the tools comprise a configuration helper that allows developers to set up a lighting node and an invoice called playground to test if their lightning node can link to other nodes.  There's also a liquidity tool that ensures users can send/receive payments, a one-of-a-kind feature that's not as simple as it sounds, as the technology is under development.
All the newly-introduced tools are also available on Radar ION, the company's site aimed at onboarding lightening users. Developers and crypto enthusiasts attending virtual Boltathon conference are invited to have hands on experience with these tools.
Although Radar is best known for producing Radar Relay, a decentralized exchange dedicated to trading crypto tokens without an intermediary over Ethereum, this is the company's public debut entering into the Bitcoin dominion by concentrating on lighting technology.
Russia's Leading Gas Giant Gazprom Plans to Perform Business Contracts on the Blockchain
Russia's top leading Gas industry company Gazprom could soon start using blockchain technology to monitor and execute business contracts. The company's CEO, Alexey Miller, said Gazprom is now ready to initiate the process of taking the gas supply procedure to the next level using distributed ledger technology in its processes.
Miller said that his company will initially work in partnership with other major industrial consumers to execute Blockchain-based automated operations. The system will be accessible by everyone involved in the process and will be fully protected from unauthorized alterations, he further said.
Bitcoin Price Hits 8-Month High Close to $7K
There seems to be no stopping the bitcoin (BTC) freight train.
The leading cryptocurrency by market value jumped to $6,964 at 06:00 UTC today on Bitstamp, the highest level since Sept. 5, 2018, having found acceptance above the crucial 200-week moving average at $6,500 in early Asian trading hours.
Prices have set a new multi-month high for the fourth straight day and have rallied in excess of over 70 percent in the last 5.5-weeks.
Notably, with the sharp rally, the 100-day MA of bitcoin's price has moved above the 200-day MA. That is the first bullish crossover between the two averages since July 2015.
The development further confirms the long-term bearish-to-bullish trend change signaled by several technical indicators, including a golden crossover, over the last few weeks.
The moving average studies, however, are lagging indicators and have limited predictive abilities, as they take old price history into account.
Even so, investors may take heart as a similar crossover in July 2015 was followed by a 2.5-year bull run.
Binance got hacked for $40 Million Dollars in Bitcoin, is your money safe?
The short answer is Yes, your money is safe.
Fortunately, Binance was prepared and your money is safe in due to SAFU. Meaning the 'Secure Asset Fund for Users' will cover this completely. This is the very reason Binance is self-insured.
Technically speaking the Binance exchange itself was not hacked, it has officially been stated by Binance that a large number of API Keys, 2FA Codes, and other user info was acquired by said hackers utilizing techniques such as phishing, viruses and other types of digital attacks. This means that it was user accounts that were compromised by the users themselves and not Binance.
In an age where digital security is more important than ever, this is a stark reminder to keep your data safe and secure at all times.
TLDR About the Binance Hack:
• 7000 BTC was stolen
• The BTC was stolen from Binance's Hot Wallet
• Binance's Hot Wallet holds only 2% of their total holdings
• All funds are insured and do not affect users
Why Is Bitcoin Not Taking Off In 2019?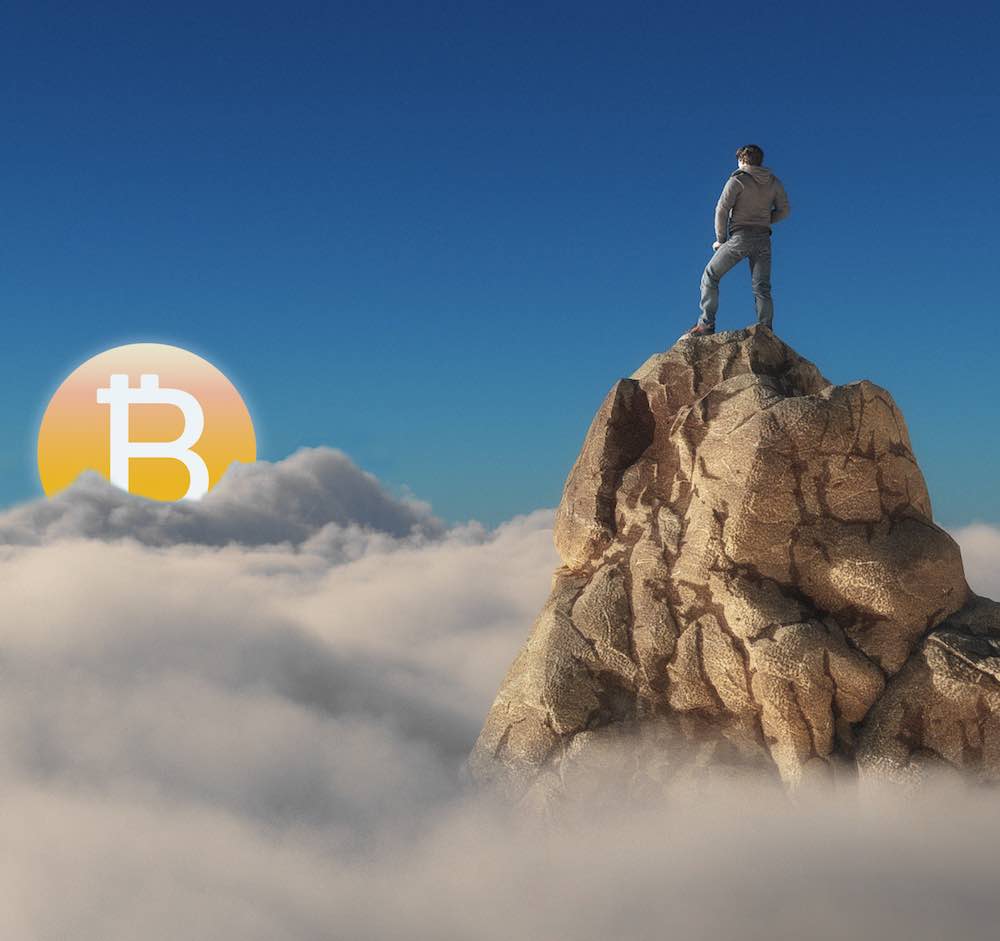 As you are likely referring to the price, Bitcoin is quite frankly doing what it has always done, as in go through a cycle. Right now it appears to be in the accumulation phase before it starts to climb and then vault higher than it was before.
If you take a look at this Bitcoin chart and go back to what happened in the run up to late 2013, it extremely similar to 2017, and then what happened directly after in 2014, 2015 and 2018, 2019 is quite similar.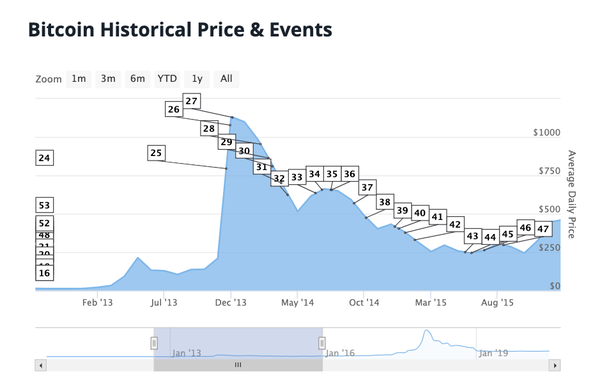 We can see from the chart that there was a prior accumulation phase happening throughout 2015 and 2016 after the drop in 2014 subsequent to the spike in 2013. But this is dwarfed by the spike that happened in late 2017.
The other point to note is that Bitcoin is not unique when it comes to this cycle, it has happened before in many different markets. It's just that Bitcoin is a new technology phenomenon that is following a very similar path. Of course we can never be certain as to how long the current phase will last, but when it's done I suspect a lot of people will look back once again and wish they had accumulated during this phase.
Finally, whether it still has further to drop or not won't really have any substantive bearing on the ultimate long term trajectory in our honest opinion.