Nasdaq Is Open To Becoming Cryptocurrency Exchange ?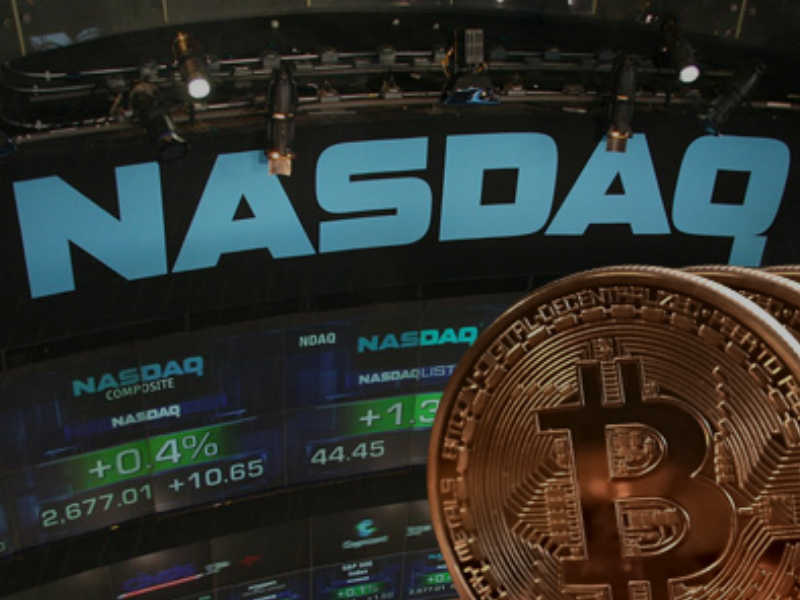 Nasdaq Inc., one of the world's largest operators of equity exchanges, said it would consider launching a cryptocurrency exchange in the future if the regulatory environment is conducive to such a move.
"The view that cryptocurrencies, such as bitcoin BTC=BTSP will be a future way to support commerce is becoming more mainstream, Nasdaq's Chief Executive Officer, Adena Friedman, said in an interview following the announcement of better-than-expected quarterly earnings," reports Reuters.
Previously, it has been reported that Nasdaq would join Cboe Group and CME in launching bitcoin futures. Cboe and CME did that in December with some market observers speculating Nasdaq could follow suit in the current quarter. Earlier this year, Nasdaq said it would like to introduce bitcoin futures that are different from rivals' offerings, but did not unveil a timeline for launch.
Waiting On Regulation
At the user level, part of the allure of digital currencies is the decentralized and unregulated nature of the business, but more regulations are required for financial services firms to get involved. Banks and exchange operators like Nasdaq are regulated at the federal level and the current lack of federal regulations pertaining to the cryptocurrency market makes it almost impossible for these companies to crypto trading services to clients.
"But the virtual currencies are still very lightly regulated. That is part of the appeal to many early adopters but would have to change in order for Nasdaq to operate a cryptocurrency exchange, Friedman said," according to Reuters.
On Wednesday, Nasdaq announced a surveillance partnership with Gemini. Gemini said "that over the coming months we will be implementing Nasdaq's SMARTS Market Surveillance technology to monitor our marketplace."
Gemini currently offers trading in biticoin and ethereum, but there has been some speculation the exchange could expand to offer other digital currencies. Currently, Gemini clients can trade the following pairs: BTC/USD, ETH/USD, and ETH/BTC.
Challenges Await Banks Looking to Expand Into Crypto
In a recent weeks, a widening range of Wall Street titans from Goldman Sachs to the New York Stock Exchange have signaled they are interested in expanding their footprints in the booming cryptocurrency universe in various forms.
While many market observers believe the entry of established Wall Street banks and exchange operators is a positive for the alt-coin space, some analysts believe there are hurdles facing banks looking to expand their presence in the crypto space.
"Centrally cleared cryptocurrency derivatives could be a real-world test of clearinghouses' margining and default procedures, particularly if derivative notional volumes increase and cryptocurrencies exhibit heightened price volatility," said Fitch Ratings in a recent note.
Crytpo-related derivatives currently available in the U.S. are mostly confined to Bitcoin futures, which debuted in December on the Cboe and CME. Nasdaq is also considering launching bitcoin futures at some point.
Other Challenges
Some big names on Wall Street are embracing digital assets. For example, Goldman Sachs recently made its first cryptocurrency hire and said it plans to use its own capital to trade bitcoin futures for clients. However, Fitch sees challenges for banks looking to venture into digital currency derivatives.
"A dramatic increase in financial institutions' exposure to cryptocurrency derivatives could challenge clearinghouses and large financial institution clearing members in ways beyond those typically associated with the introduction of new market products," said the ratings agency. "Cryptocurrencies are prone to extreme price volatility, which has been exacerbated by a nascent, unregulated underlying market with a limited price history and without generally accepted fundamental valuation principles. These factors complicate margin calculations, particularly related to short positions, for which losses cannot be capped."
Bitcoin futures, which are cash settled, still have light volume relative to other well-known contracts in the futures market.
"As of May 9, 2018, open interests in XBT and BTC were modest at 6,287 and 2,479 contracts, respectively, worth approximately $59 million and $116 million, respectively. However, if challenges associated with trading the cryptocurrency are addressed, including uncertainty over regulatory, tax and legal frameworks, cryptocurrency derivative volumes could grow," according to Fitch.
Gemini Exchange Unveils Plans For Crypto Block Trading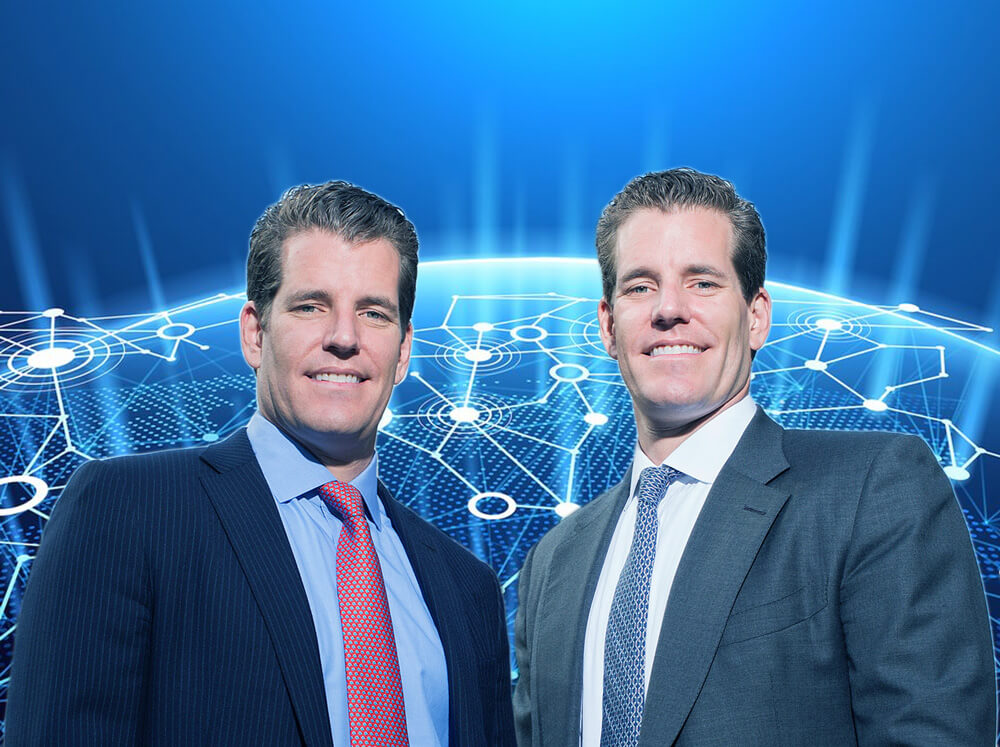 Gemini, one of the largest bitcoin exchanges, is planning to unveil a service that will allow institutional investors the ability to place large trades, also known as block trades, in cryptocurrencies. The Gemini Block Trading Service is expected to launch at 9:30 AM Eastern Time on Thursday April 12th.
"Any customer can place a block order that specifies: (i) buy or sell, (ii) quantity, (iii) minimum required fill quantity, (iv) and a price limit (the "Indication of Interest"). Market makers only receive quantity, minimum quantity, and the collar price — they do not receive any other information (i.e., side, price limit, etc.) related to the block order," according to a post on the Gemini blog.
Gemini was founded by Cameron and Tyler Winklevoss. Data from the block trades will be available on Gemini's feed 10 minutes after trades are completed.
"If a market maker agrees to 'make a market' that satisfies the Indication of Interest, the block order will be filled," said Gemini.
Good Timing
The debut of the Gemini Block Trading Service is potentially well timed and comes as more and more big-name investors are revealing plans to get involved with blockchain and cryptocurrencies. That includes billionaire financier George Soros and the Rockefeller family.
"The service will allow traders to buy or sell large quantities of Bitcoins and other cryptocurrencies and will compete with companies that cater to large institutional traders," reports Bloomberg. "Block-trading companies have recently popped up in Hong Kong, Australia and other markets to meet demand from hedge funds and similar institutional buyers."
Gemini currently offers trading in biticoin and ethereum, but there has been some speculation the exchange could expand to offer other digital currencies. Currently, Gemini clients can trade the following pairs: BTC/USD, ETH/USD, and ETH/BTC.
"In accordance with our commitment to an equitable, transparent, and rules-based marketplace, block orders will be electronically broadcast to participating market makers simultaneously, ensuring best execution and price discovery for those participating in the program," said Gemini.
Gemini is licensed as a trust company by the New York State Department of Financial Services (NYSDFS). The company previously purposed the creation of the Virtual Currency Association (VCA) as a way of further enhancing regulations for the U.S. virtual currency industry.
Monex Deal Could Increase Crypto Access For U.S. Traders
Bitcoin prices jumped Tuesday amid rumors that Japanese online broker Monex Group is mulling an acquisition of Coincheck, the Japan-based cryptocurrency exchange that in January suffered one of the largest hacks in industry history.
Sources familiar with the matter believe Monex would look to rebuild Coincheck's crypto presence under the supervision of Monex management and that a deal could be announced as early as this week.
"Coincheck said in January that cryptocurrency worth $530 million had been stolen in the biggest ever cryptocurrency heist in history. Coincheck has since been seeking support from an external party," reports Nikkei Asian Review.
Japan, Asia's second-largest economy behind China, is a major cryptocurrency market. Over half of the world's bitcoin volume is executed in yen terms. Last year, Japan recognized bitcoin as legal tender.
Increasing Access
Monex confirmed in a statement that it is mulling a deal for Coincheck, but the former added that it has not finalized plans.
"The possible rescue by Monex comes after Japan's Financial Services Agency ordered Coincheck to overhaul its operations, including protecting the assets of clients and implementing anti-money-laundering measures," according to Nikkei Asian Review.
Japan has been active in attempting to regulate crypto exchanges. Earlier this year, Japan's Financial Services Agency wrapped cryptocurrency exchange Binance for operating there without a license. Hong Kong-based Binance used the Internet to operate in Japan, running afoul of local regulators in the process. Nearly 20 digital currency exchanges have registered with the Japanese government.
If Monex does acquire Coincheck, the deal could open crypto trading to large audiences outside of Japan. Monex owns TradeStation, a popular trading platform in the U.S. and Europe. Some industry observers are speculating that Monex, assuming it completes a deal for Coincheck, could eventually offer crypto trading on TradeStation and that such a move could compel rival U.S. brokers to expand their digital currency offerings.